Tacoma
•
Replacement
Siding
•
Vinyl
Siding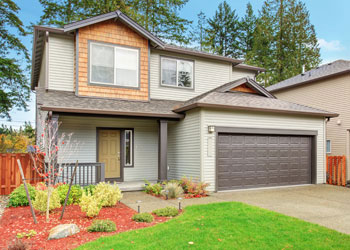 Builders Service Company offers the perfect solution for your siding problems around the Tacoma area.
Our Preservation Premium Vinyl Siding gives you many features that most other types of siding do not offer.
Our vinyl siding gives you improved protection from impact, an energy efficiency rating four times that of normal vinyl siding underlayment, and hundreds of different styles and colors to help make your home truly unique.
Builders Service Company has over 35 years of experience in local Tacoma area siding service and installation.
With as much knowledge of the local Tacoma area climate and weather, and our vast knowledge of siding products and service, we can help make sure that your replacement siding project gets started off on the right foot.
We Are A Family Owned & Locally Operated Builder since 1974
More Than Thirty Five Years of Local Tacoma Replacement Siding Experience
High Quality Premium Vinyl Siding Solutions For Any Home
Preservation Premium Vinyl Siding With High Energy Efficiency
The use of vinyl has achieved high acclaim as the most popular choice for home siding because of its strength and durability characteristics.
As installers of premium vinyl siding we offer extremely efficient installations because of its light weight and the capability of retrofitting over existing siding.
To achieve an upscale appearance with understated elegance consider these benefits of Preservation premium vinyl siding:
Option of artistically detailed wood grain texture
Exceptional structural integrity and strength for smooth, straight walls
Luxurious color deep into the interstices to prevent chipping, flaking and blistering
No warping or rotting due to moisture
Superior impact resistance
Simple garden-hose rinse to remove most surface dust
And we provide an impeccable installation to ensure a markedly superior appearance to your home in the Tacoma area.
Our line of Preservation Premium Vinyl Siding comes in both wide and narrow styles and has many different wood-stain and color options for you to choose from.
We can help you find the perfect replacement siding that's right for your house.
Tacoma
Hardi
Plank
Siding
Replacement
•
Home
Siding
•
Siding
Contractor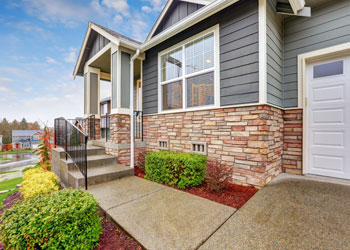 If you have damaged siding, don't let your home go for another month without looking into replacement siding or siding repair.
As a siding contractor we specialize in beautifying and protecting homes with the most popular brand of home siding in America!
It is known as Hardi Plank siding commonly referred to as sleek, strong, timeless and traditional, with all styles Engineered for Climate®.
Whatever style home you may have, we can provide Hardi Plank siding replacement that is:
Architecturally correct
#1 return on your investment compared with other mid-size remodel projects
Climate specific to the area
Non-combustible and resistant to hail damage
Resistant to fading, cracking and chipping
Low maintenance
As a licensed siding contractor with experienced installers we can provide original authenticity to your home in Tacoma with a timeless design of home siding replacement in a full spectrum of colors and textures and unrivaled design options.
Even the smallest damaged siding board can be an open invitation for insects and mildew to enter your home.
The Tacoma area is known for heavy amounts of rain fall each year, and with that rain, comes a variety of different molds and mildews that can be hazardous for you and your family.
In addition to saving you money each month on your energy bill, replacement siding might be saving your home a huge restoration bill if mildew or mold ever takes hold.
Tacoma is also known for it's many different styles and looks of homes.
Call Builders Service Company and we'll send out a replacement siding design specialist to help you plan how best to match your style with your new replacement siding.
Our consultation is always free, and you'll be getting our years of local Tacoma area experience in replacement siding to help you find the perfect fit for your home.
Why
Choose
Us
for
Your
Siding
Contractor
in
Tacoma?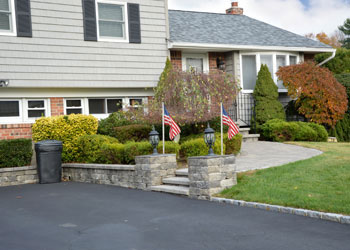 Our time-honored reputation is built on a strong commitment of uncompromising products, services and the highest-quality workmanship.
In addition to providing free a free consultation with a detailed step-by-step plan to add value to and curb appeal to your home based on your budget structure, these are reasons to choose us as your siding contractor in Tacoma:
Use of the highest grade materials
Smart investment options with lifetime value
Reliability and integrity in all that we do
All installations meet superior standards
Cost-effective pricing
Comprehensive solutions
As a leading siding contractor serving this area we know that replacement siding and installation is a major investment in your home. We will help you choose the right home siding material to achieve the results you desire.
We'll Earn Your Business Every Step of the Way!
What can be better than replacing the old and worn-out siding of your home with new vinyl replacement siding? Call us today at 888-980-8580!