Siding Replacement Sammamish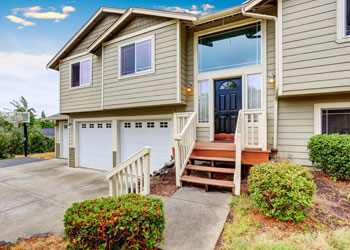 During the construction of a house, provisions are always kept in mind when it comes to its long term safety. While things like windows or the front door are important additions, the structural defense shield that is siding is key. Sidings are designed to protect a home from extreme weather, storms, and UV rays. Not only that, but residential sidings are employed to form a formidable line of defense, not just for the exteriors but also to maintain a comfortable interior environment for the house.
A home that has a strong foundation of siding applied will last for most homeowners lifetimes, but over a period of time, the shield of defense that siding provides for your home gets damaged and the need for siding replacement arises. Depending upon the need, you may choose any type of material for siding replacement, such as:
Vinyl shake

Fiber cement

Clapboard

Cedar wood grain siding
In addition, you may opt for hardie–planks, wooden sheets, metal, and insulated sheets for siding replacement. Appropriate siding replacement will strengthen the integrity and add aesthetics to the exterior of your house. Well installed siding is what keeps your home protected from the elements. It helps to preserve its longevity. Therefore, it is prudent to hire the services of experts in residential siding replacement.
We at Builders Service Company, specialize in siding replacement offering services in Sammamish, WA and King County.
Replace Siding Sammamish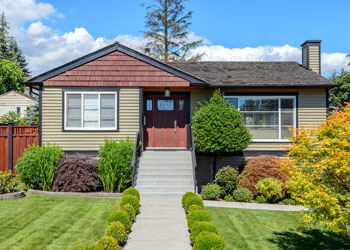 Often, despite using weather resistant materials sidings become damaged over time and homeowners are forced to replace the sidings of their house. Like any home improvement or replacement work that occurs unexpectedly, it can be a huge inconvenience to your daily life. Luckily, siding is pretty durable and as long as you don't wait until the last minute to replace it, you should have more than enough time to plan out a course of action. Even if your siding is damaged unexpectedly, the professionals at Builders Service Company can help you with your siding needs.
A few of the major factors that are typically responsible for causing damage to sidings, include the following:
Moisture

Broken or missing siding

inadequate ventilation

Weather variations

Fungal or termite growth
In addition, rotting, sagging and paint quality also cause damage and may force you to replace your home siding.
Builders Service Company offers quality services and our professionally trained technicians are highly capable at replacing sidings. If you plan to replace your residential sidings in Sammamish, you can trust our experts. Our technicians will replace sidings with the utmost care and will ensure that the job is completed to your satisfaction.  
Residential Siding Sammamish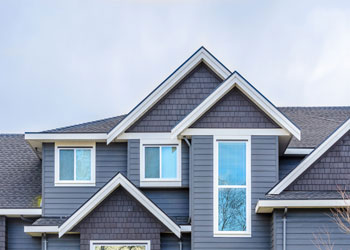 The purpose of residential siding is not only to protect the house against sun, heat, cold, snow and resist storms but also to save energy and provide a comfortable indoor environment. When properly installed, siding is a waterproof barrier that protects your home from excess moisture. It keeps dust and other outdoor debris at bay and also acts as a barrier against insects and other pests. Siding helps keep whatever you don't want inside firmly on the outside. 
Proper residential siding also increases the beauty of the house and enhances the value of the property. Anytime your home has been damaged, it is a potential eyesore for the rest of the neighborhood. Especially so when siding is damaged since it covers such a large portion of the dwelling. If your siding is ever damaged, seek help from people like us who are experts in installation of residential siding.
We have a perfect team of professionals who provide their unmatched services for residential siding in Sammamish. Our caring and courteous technicians are known for providing customers the following:
Using high quality materials

On time work completion

No compromise on work quality

Customer satisfaction
Our reliability, professionalism, and efficiency is obvious from the reviews we get from our clients. The work we provide our customers and our reputation speaks for itself. As a family owned and operated business, we are committed to giving our customers incredible home improvement options and outstanding customer service.  
Whenever you are ready to plan your next home improvement journey, or need to confer with our expert team on services for residential siding replacement in Sammamish, you can call Builders Service Company at (425) 533-9334.