Vinyl Siding Redmond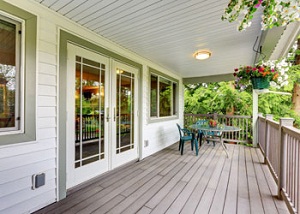 If you are looking forward to enhancing the look of your home from the exterior, you can choose to have attractive siding for the purpose. However, you must choose a team of professionally trained contractors to perform this project for you. Working on a home is no easy task. And if left in the hands of an inexperienced team, everything might turn into a disaster. Avoid the headaches and problems by only entrusting the job to a reputable vinyl siding installation company in the Redmond area.
Builders Service Company is an esteemed company that provides high quality vinyl siding installation services for Redmond, WA homeowners. With years of experience and knowledge under our belts, you just know you have the right team working on your home exterior. 
Being an established and experienced vinyl siding contractor, we offer the following services for Redmond homeowners:
Consultation

New installation

Repair

Maintenance
You can rely on our trained and skilled technicians for the thorough and efficient vinyl siding installation. Armed with the latest and best quality equipment, they are able to complete the work within the scheduled time. Our team is committed to working with your expected time frame while still maintaining high quality workmanship and service.
Our Golden Hammer Award as well as numerous positive reviews and five-star ratings from our customers all over King County serve as proof that we are a team you can rely on when it comes to vinyl siding service. Be part of our growing clientele and experience the difference of having a top notch siding company work on your home for yourself.
Siding Contractor Redmond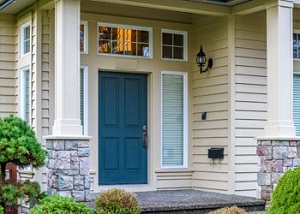 When it is about the beauty and financial value of your property vinyl siding has an upper hand. It not only lasts for a long time but also helps in increasing the curb appeal which increases the resale value of the home.
Vinyl siding also helps provide proper insulation within the house as much as it provides protection against harsh weather conditions. With proper siding installed in your Redmond home, the temperature inside gets regulated better, resulting in lower utility bills come winter or summer. You also lessen the risk of your heater or air conditioner getting overworked and eventually malfunctioning. This makes vinyl siding an overall good investment for any homeowner looking to upgrade their house.
As an established vinyl siding contractor, we recommend its installation in your home for the following benefits:
Great aesthetic appeal

Increased resale value

Savings on utility bills

Safety and protection of property
Being genuine and experienced siding contractors, we charge reasonably. If you are concerned about the cost, you can compare them with other siding contractors to ensure that you are getting the best deal. We understand that the cost may be one of the biggest hurdles a homeowner faces when it comes to having siding installed to their home. This is why we always make it a point to work around what our homeowners can shell out for the project. Home exterior siding projects shouldn't be something you should avoid just because of the costs it will entail. Rather, you should find a team that is willing to work with you and provide you with a reasonable estimate and price for the job.
Moreover, as we have a range of options, you can find the most appropriate one that suits your budget. You can also take the help of our consultants in choosing the best product for your home as per your budget. Our team will guide you through every step of the way to make sure we work within your means while still getting high quality results on the project at hand.
Home Siding Redmond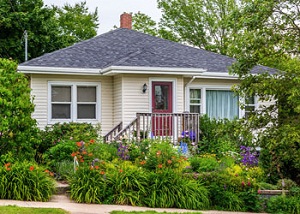 There might be several siding contractors offering installation and other related services in Redmond. However, you must choose the siding contractor after much diligence and efforts as you want to get the most out of your investment. Your home is your sanctuary, so to speak, so it's important that you only leave it in the hands of someone you know you can trust. Knowing you have a team of professionals working together with you to achieve your dream home gives you an instant sense of relief. 
There are many names emerging in the area, but Builders Service Company is still the one that stands out the most. Experience and a proven track record can't be beaten by any gimmick or promotional techniques. And as a business that has been around since 1974, we know our stellar reviews from countless siding replacement jobs we have received from homeowners all across the state.
You can choose us as the siding contractor in Redmond for the following reasons:
Reliable

Reputed

Experienced

Affordable
With us as the company installing sidings in your home and other properties, you can rest assured that you are being served by the best company in the industry. You can expect hassle free and reasonably priced services from us at all times. As a team composed of professionals, we maintain high standards of workmanship and are always focused on giving you the best experience possible when booking our service.
Not only can you entrust your siding installation project to us, but you can also contact us when you need to have window replacement services as well. Our team of experienced home exterior contractors also have knowledge with home windows, so you can also consult with us regarding this matter.
If you have a faulty roofing, you can reach out to us, too. There are many factors that can speed up the degradation of your roof, and so when it happens, it pays to know that there's someone that can do some roofing replacement work for you. There are also several roofing materials that you can consider having installed on your home.
If you have been thinking of enhancing the curb appeal and beauty of your home and you are looking for well established and recommended contractors that cater to Redmond, call Builders Service Company at (425) 533-9334.
Other service areas include Seattle, Tacoma, Kent, Bellevue, and more.