Renton Windows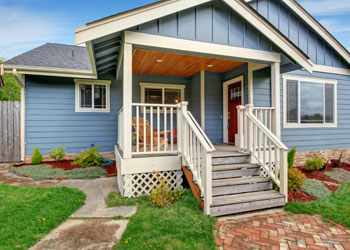 For over three decades, Builders Service Company has been helping the families of Renton, WA with expert window installation services, thereby making their homes brighter.
We do it by installing replacement, new and vinyl windows better than other companies.
Builders Service Company has set the bar high, making it rise further.
Some attributes that differentiate us:
Some attributes that differentiate us:
Economically priced house windows
Deploy advanced technology
Energy efficient windows
We Are A Family Owned & Locally Operated Builder since 1974
Today, Builders Service Company offers the city of Renton Washington an array of home glass and vinyl that surpasses the quality of our competitors.
Regardless of what you are looking for; high-end or economy, architectural authenticity or energy efficiency, low maintenance design or to-notch materials, you can trust Builders Service Company for your Renton property.
Over the last 38 years, we have been recognized for reliable performance and quality craftsmanship, no matter how large or small the window installation job is in the greater Renton, WA area.
Windows Renton WA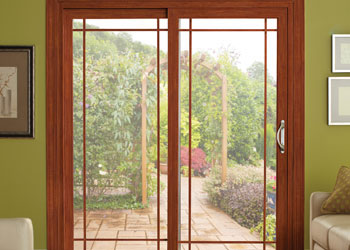 Planning a home improvement project in Renton WAshington?
Let Builders Service Company provide you with experienced local installers. Someone from our team will come make appropriate reviews of your needs, and ensure you're getting everything you need for your project to move smoothly and get finished properly.
Having an old house doesn't mean that the windows ought to be old in style and fashion. Today there are many attractive and economically priced house windows that are easy for contractors to install. They come in different types and shapes, suiting the style of your home.
Call Builders Service Company, your window replacement and installation expert in Renton, WA.
Window Company Renton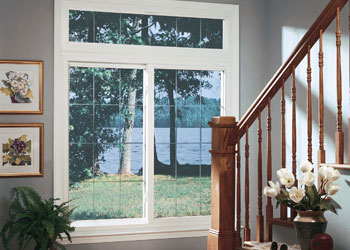 Our areas of expertise include:
Casement windows
Garden and Picture windows
Windows in doors
Bay window installation
Why Choose Builders Service Company in Renton?
We all know that we live only once, so why not do it beautifully?
Who doesn't long for a home that has windows which are a perfect blend of functionality and aesthetics?
Builders Service Company has been improving the look of homes in Renton, WA for over 38 years, and our reviews speak to our aesthically driven quality home building choices. We believe in always offering Renton residients top notch doors, decks, siding and especially window installations.
Some of our features include:
Elegant styling
Precise detailing
Fine craftsmanship

Add personal touch in all new window installation process

Exclusive supplier and dealer of home vinyl



Want to know how installing new windows in your Renton home can save you money and make your home more environmentally friendly? The EPA's Energy Star program was designed to help home owners do exactly that. Read on her for more information:
The Ratings for Energy Star Windows
In order to qualify as Energy Star windows, there are several requirements that your windows must be able to meet. First, they must be manufactured by an Energy Star windows partner. Next, your windows must be tested and certified by the National Fenestration Rating Council (NFRC). Finally, your windows' ratings must meet the U.S. Department of Energy's Energy Star windows guidelines.
The NFRC rates all windows' performances in five different categories:
A window's U-factor, generally ranging from 0.25 to 1.25, measures the rate of heat transfer and how well insulated the window is.
Its solar heat gain coefficient (SHGC) measures the total solar energy transmitted and how well the window is able to block the heat caused by sunlight. A window's SHGC usually falls between 0.25 and 0.80 on a scale of 0 to 1.
Condensation resistance measures how well a window resists the build-up of moisture. This is rated on a scale from 0 to 100. The higher the condensation resistance factor, the less build-up the window allows. In wet or humid regions, homeowners may want to weigh condensation resistance more heavily.
Air Leakage (AL) measures the amount of air that passes through a window's joints. According to the Energy Star website, AL "is measured in cubic feet of air passing through one square foot of window area per minute. The lower the AL value, the less air leakage."
Visual Transmittance (VT) measure the amount of light that the window lets through. VT uses a scale of 0 to 1, and a window usually scores between 0.20 and 0.80. The higher the VT, the more light passes through your window.
For more information on these ratings, check out Energy Star's website on Energy Star windows.
Best Materials for Northwest Home Windows
The best materials for home windows in the Pacific Northwest are vinyl and fiberglass. Both materials will stoutly resist moisture damage, prolonging the lifespan of your home windows. Vinyl is less expensive than fiberglass, but fiberglass is generally sturdier than vinyl, and is much less likely to easily expand and contract with changing temperatures. Because of this quality, fiberglass has a longer lifespan than vinyl. Wood-resin composite home windows are also a good choice, as these will hold up against the moisture better than standard wooden home windows.
You also want well-insulated windows to keep your home warm in the winter but, because summers in the Pacific Northwest are often short, it's actually beneficial to choose windows that will let in plenty of heat during the summer. Look for windows with a high solar heat gain coefficient (SHGC), as this will ensure that the sunlight will provide some extra heat through your home windows.
Materials to Avoid for Renton Home Windows
In general, homeowners in the Pacific Northwest should avoid windows made of wood, especially home windows made of softwoods such as pine. Unless you purchase some kind of moisture resistant wood composite, wooden home windows are prone to moisture damage. This process could in turn lead to rot and decay, forcing you to replace your windows, a potentially expensive project. So, staying away from wood home windows will most likely help you avoid unwanted future expenses.
We'll Earn Your Business Every Step of the Way!
Call Builders Service Company at 888-980-8580 today. We will tell you how energy-efficient house windows can help you enjoy a warm and comfortable home along with reduced energy bills.