Roofing Lacey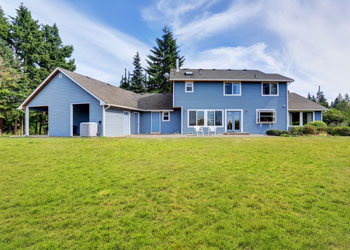 Builders Service Company has been in the roofing business in Lacey, WA since 1974. We install new roofs and provide roof replacements for the region's homes.
We are one of the region's exclusive suppliers and installers of Future Roof, a great new energy star rated roofing system that gives a strong and durable roof, and also helps reduce your heating expenses. Moreover, you also enjoy lifetime, transferable warranty* on the product.
Local Lacey area roofing contractor
No-cost roofing consultation
Roofers with vast experience on new roofing service and other roofing work
Safe, reliable and quick roof replacement
The next time you need the services of a new roof installation expert in Lacey, you need to look no further than Builders Service Company. We are sure you won't be disappointed!
New Roof Lacey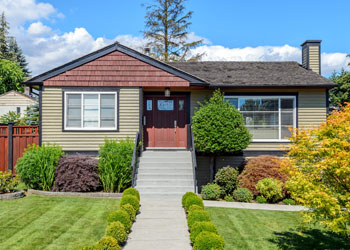 A leaking or sagging roof is not a laughing matter. It can mean serious damage to your valuable home and also endanger the safety of your family. It is best if you catch the roof problem in its early stages, or else be ready to have the entire roof replaced.
It is essential to make sure that you get an experienced and dependable roofing expert to handle your home's roof. Lacey residents with improperly laid new roofs, or damaged old roofs can rely on the new roof installation and roof replacement expertise of Builders Service Company. Our advanced roofing materials give you water-tight, energy-efficient roofs at competitive rates.
Roof Replacement Lacey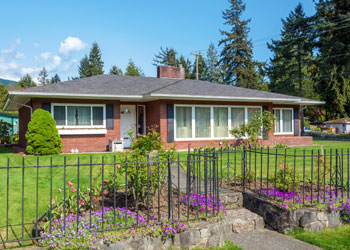 The roofing products & services available with us include:
Roof Installation
Roofing Replacement
Other Roofing Services
New Roof, Tear Off & Torch Down
Future Roof
Modern and Traditional Roofing Materials
Why Choose Builders Service Company in Lacey?
Top-notch products, and impeccable services are the reasons that make Builders Service Company the roofer of choice for the residents of Lacey.
Some of our special features are:
BBB accredited business with 'A+' rating
Easy to reach, assure you of prompt response
Careful new roof installation, protect customer's property
Reputed for quality roofing and excellent customer service
Well-mannered, friendly and cooperative technicians
Affordable charges for new roof and roofing replacement services
Personal attention to all big/small projects
Schedule your free consultation with Builders Service Company in Lacey, WA and learn what makes us a roofing contractor with a difference. Call 888-980-8580 now!
* Call for details