Roofing Longview WA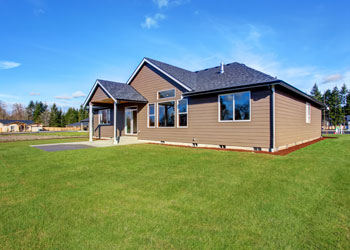 Searching for a qualified and reliable roofing company in Longview, WA? With Builders Service Company, you will find trained new roof installation and roof replacement technicians who have built their career around the trade and have long years of experience in the field.
As an exclusive supplier of the revolutionary roofing product, Future Roof, we bring you the latest in roofing technology.
Family owned and managed, local roofing contractor
Quality new roofing service that improves home's energy efficiency
No cost roofing consultation
Great choice in new roof patterns and colors to complement home design
Our business works with a simple objective, give the customers unmatched quality at unbeatable prices. This customer-centric approach is the secret of our powerful standing in the region's roofing industry.
New Home Roof Longview WA
There is nothing more important than a solid, well-maintained and watertight roof to ensure the protection of your home. Over time, the roof gets damaged and may need to be repaired or replaced. However, poorly laid roofs may get damaged unreasonably quicker. Getting a professional and experienced contractor to lay your roof is vital to have perfectly functional and long lasting roofs.
As a trusted roofing contractor in Longview, Builders Service Company offers its expert services for new construction roof installation and roofing replacement. You will find our Future Roof an excellent product for having your home covered with a good-looking as well as highly secure roof.
Longview Roofing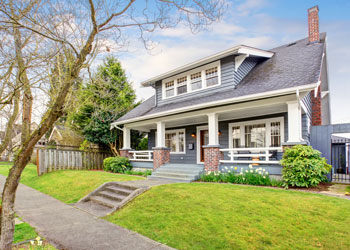 The products and services offered by us include:
Roof Installation
Roof Replacement
Other Roofing Services
Future Roof
Tear off, new roof and torch down
Traditional and Future Roofing Materials
Why Choose Builders Service Company in Longview?
Over 38 years, Builders Service Company has gained an outstanding reputation in Longview by serving the customers with integrity, professional workmanship, personalized customer service, and affordable pricing on all roofing projects, big or small.
The features that make us special include:
BBB accredited, A+ rated business
Honest assessment of roof replacement and other needs
Safe new roofing service, no damage to customer's property
Prompt and budget friendly services
Strong, long lasting, beautiful and lifetime warrantied* roofs
Top grade roofing materials and components
Large numbers of happy customers
Builders Service Company is committed to performing all new roof installation and roofing replacement work to the customers. Call us at 888-980-8580.
* Call for details