Deck Builder Everett WA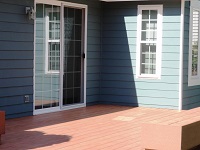 Almost all the homes in the Everett, WA area can benefit by adding an outdoor deck. Decks are multifunctional solutions that can increase your outdoor living spaces and enhance your home's exterior appeal. In the Everett area, installing decking by our expert builders can also improve your lifestyle and boost your home's desirability and resale value. When constructed by our creative and skilled deck builders, decks in the Everett area can lead to dramatic improvement in the way your family and you:
Utilize your yard space
Appreciate and enjoy your home
Entertain guests
It is hardly surprising that the addition of decks in the Everett area is one of the most popular home improvement investments. If you too want to add extra living space to your home, hire Builders Service Company for deck construction. Our company can construct any patio or deck for Everett, and has been doing so since 1974.
Deck Construction Everett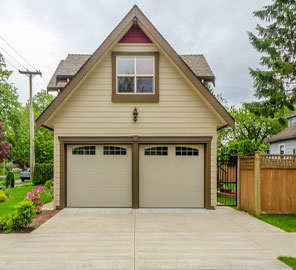 Our deck builders and contractors in the Everett area have successfully completed countless deck construction projects in the community. Our vast experience has honed our deck construction skills significantly. Homeowners who engage us as their prominent building company in the Everett area can trust us to provide them with quality service and tools built with the finest design, materials and workmanship. Builders that work seasonally can understand what is required to create an efficient deck. All our projects in the Everett area focus on creating decks that:
Complement the homes' existing structure and geometry
Adhere to local building codes and zoning restrictions
Meet clients' needs and expectations
We are a local deck company located in Everett, Washington of the Snohomish county that you can hire with the confidence. You will be ensured that you are hiring professionals who will put your investment to the best possible use. We will get in touch with contractors that work for us in this county or other local areas so that we can get your new outdoor patio built in no time.
New Deck Everett WA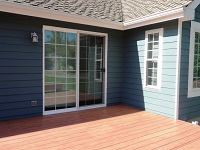 Our foremost priority as a deck builder is you, our customer. We are committed to serving you with:
Superior deck construction in the Everett area
On-time, within budget completion of deck construction in the Everett area
Fair deck construction in the Everett area pricing
Prompt, honest and friendly customer support
We value the faith you show in us when you choose us to be your deck builder. Our deck construction in the Everett area services justify your trust by creating a deck that is ideal for your needs, along with ensuring that your experience with our deck construction crew is pleasant and stress-free. When it comes to constructing decks in the Everett area, there is no deck builder more capable and reliable than Builders Service Company. Call (888) 980-8580 to hire our deck construction services.