Home Window Replacement & Installation Centralia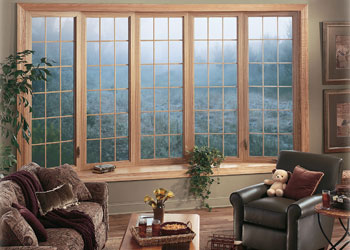 Founded in 1974, Builders Service Company offers superior new windows together with window replacement services to the community of Centralia, WA.
We only employ professional installers who are experienced in offering unparallel installation and replacement windows service.
Each window is designed with cutting edge energy efficiency technology; manufactured with elevated quality equipment and materials.
Expert Window Installation & Repair Technicians
Superior Energy Savings With Quality Design
All Products & Services Come With Warranty*
We Are A Family Owned & Locally Operated Builder since 1974
Builders Service Company in Centralia, WA offers attractive and affordable home windows.
Our home windows are crafted to last for years, fitting nearly every application and imagination.
Vinyl Windows Centralia
Window replacement extends further than energy efficiency.
The main reasons why people replace their house windows are listed below:
Noise reduction
Safety and comfort
Aesthetics and durability
Increasing the re-sale value of windows
UV protection
Window cleaning and maintenance
Regardless of the reason, Builders Service Company replaces the windows of your home efficiently.
Did you know that a new window can actually diminish the heating and cooling cost of your home substantially?
In many situations and geographical areas, your savings can be nearly 47% of your present energy bills.
Besides savings on energy bills, these home windows add comfort and safety to your home by eliminating drafty cold areas of your home.
Windows Centralia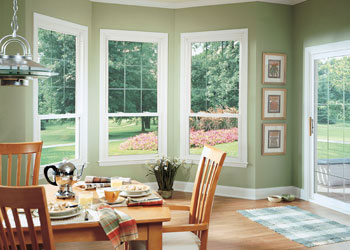 Our services include the following:
Casement replacement window
Vinyl windows
Custom Bay Replacement windows
Unique Garden New window
Wood Window installation
New Picture Window
Why Choose Builders Service Company in Centralia?
At Builders Service Company, our experts have experience of nearly three decades.
We offer high quality home window products, and efficiently supervise all windows installation and replacement projects from start to finish.
Our special features include:
Leading window company in Centralia, WA
Attractive windows that fit every style of home
An eye for impeccable quality and value
Highest level of craftsmanship
Replace your home windows quickly and seamlessly
Expert knowledge and experience of 35 years
Family owned and locally ran business
We'll Earn Your Business Every Step of the Way!
Call Builders Service Company at 888-980-8580 today. We will tell you how energy-efficient house windows can help you enjoy a warm and comfortable home along with reduced energy bills.
* Call for details