Siding Bothell
Builders Service Company has been in the vinyl replacement and siding repair business since 1974.
Serving the greater Bothell, WA area, we are a family owned and operated new home siding installation company that attributes its success to our wide customer base.
Our expert siding installation crew has comprehensive experience and up-to-date knowledge that enables them deliver expert siding repair and installation services.
Over the last three decades we have pioneered new replacement siding services through:
Free replacement siding consultation
Reliable, seamless and fast services
Competitive prices
Premier siding installation materials
We Are A Family Owned & Locally Operated Builder since 1974
Our replacement siding experts pride themselves on managing tight schedules in the Bothell area.
Vinyl Siding Installation Bothell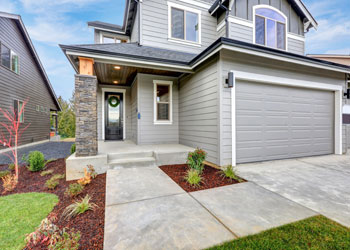 Whether you are designing a new home, planning a neighborhood, or remodeling an existing home, there are certain attributes that you should keep in mind.
Low maintenance, durability, and beauty are few to mention.
If you think getting all of these attributes through siding replacement is not possible, then you are mistaking.
By installing vinyl siding as exterior cladding to your home, you can encompass your home with these attributes.
Vinyl siding gives your home exceptional style and unique character along with undeniable curb appeal.
Our Preservation Premium Vinyl Siding provides lasting value to your home.
When investing in new or replacement vinyl siding, be sure to partner with a qualified and reliable siding contractor.
Trust in the expert siding installers of Builders Service Company.
We will make everything stress-free and simple, from start to finish.
Siding Company Bothell
Our services include the following:
Vinyl replacement siding
Siding installation
New home siding installation
New replacement siding
Vinyl siding
Siding repair
Replacement siding
Vinyl replacement
Why Choose Builders Service Company in Bothell?
Builders Service Company has over 38 years of experience in vinyl replacement and siding repair services.
We are one of the most trusted names in the industry for siding and take great pride in delivering exceptional service to Bothell homeowners.
We have the tools, knowledge, and expertise required to handle your new siding replacement project proficiently.
Our unmatched features include:
Unmatched craftsmanship
Affordably priced replacement siding services
Two-time winner of Golden Hammer Contractor Award
Special cash discounts and rebate
In-depth knowledge coupled with customer-orientation approach
Timely completion of vinyl replacement siding
We'll Earn Your Business Every Step of the Way!
What can be better than replacing the old and worn-out siding of your home with new vinyl replacement siding? Call us today at 888-980-8580!