Vinyl Siding Mukilteo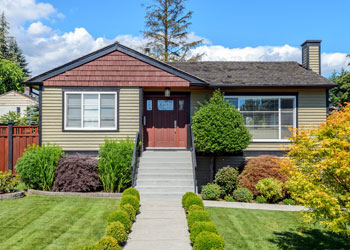 There is much more to decide on your residential siding replacement project in Mukilteo, WA than just choosing its color and design style. As the exterior shell of your home, siding impacts not just curb appeal of the property but also its level of protection against the elements and pests.
So, the most important decisions regarding your siding replacement job concern the choice of siding material to be used and the professionals to be hired to replace siding. Thankfully, you have Builders Service Company's contractors at hand to take care of all your residential siding replacement needs in Mukilteo.
We offer you top-grade vinyl siding products and the services of well-trained, seasoned technicians with a proven track record of seamless workmanship on numerous siding replacement jobs. Homeowners who choose us to replace siding can also count on us for:
An array of design and color options in siding products
Fair and affordable prices
Fast, smooth and hassle-free job completion
Andrea posted this review after we finished working on her house, "This summer, Builder's Service Company installed new vinyl siding over my wood siding on my nearly 100 year-old Craftsman home. It was so important to me to maintain the historical charm of my home, but I went with Builder's vinyl siding because of its quality appearance, insulation, and better environmental impact. Before applying the siding, they repaired and reinforced all the rotted and precarious wood and took extra special care to apply the siding in a manner that preserved the Craftsman esthetic. They even provided paint to match the siding so that I could have the concrete painted (until I can get stone veneers down the road). Mason, the owner, was extremely attentive and communicative. He often came to see me in-person and was willing to do so as early or late as I needed. You really don't get customer service like this anymore. Brian single-handedly installed my siding and was extremely meticulous. He was helpful and polite, too; despite battling a wasp's nest and the many colorful people that transitioned through my alley. Now completed, it is a very regular basis that my home gets compliments on the siding and the new color. The house is noticeably better insulated now: as the temperature has suddenly dropped and the heater has kicked on, I have had to readjust the heat settings because the upstairs bedrooms now get so warm so quickly. Last year they were freezing! I am so happy and thankful for the new siding and for Builders Service Company. I highly recommend them for anyone who is looking for authenticity, sustainability, quality, and a lower heating bill!"
Siding Contractor Mukilteo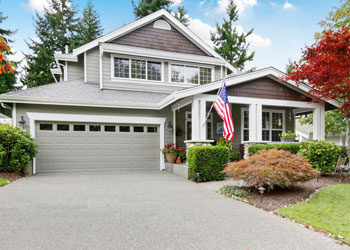 Replacement of siding is not a job that you should postpone for a long. While faded, cracked or worn-out harms the home exterior aesthetically and brings down the property value. What is more alarming is that the damaged old siding compromises the structural integrity of the building by exposing it to the elements.
Why put one of your most precious assets in a state of despair when we are to replace the siding of your Mukilteo home or anywhere in Snohomish County? As the supplier and installer for the prestigious Premium Preservation vinyl siding, we offer you one of the finest exterior cladding materials on the market.
When you ask us to replace siding, be sure of giving your home a protective covering that is:
Sleek and beautiful
Energy-efficient
Moisture and pest resistant
Hard-wearing and durable
Affordable
Ready to schedule your residential siding replacement job? Call us now.
Siding Mukilteo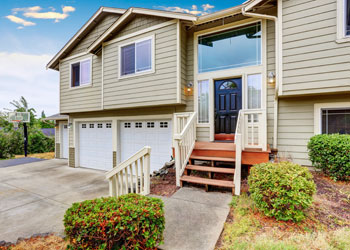 New residential siding for your Mukilteo home is an excellent investment into:
Maintaining its beauty
Boosting its value
Prolonging its lifespan
It is an investment that delivers lasting results. That is why you should not settle for anything less than the best when it is time for replacing your residential siding. Let us handle the job and breathe easy, knowing that your hard-earned money would be put to good use.
Washington homeowners want to know their construction project will be done correctly and on time. Our contractors will make your siding and roofing complement each other with our detailed design services
You can count on our family-owned and operated company for a stress-free, thoroughly satisfying experience all through the residential siding replacement job.
Dial (425) 533-9334 to call the expert contractors at Builders Service Company to replace siding or roofing in your Mukilteo or Snohomish County home.