Vinyl Siding Bellevue WA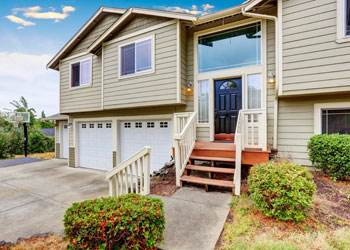 Vinyl siding is one of the most effective and sturdy sidings that a house can get. A vinyl siding is a sort of plastic exterior which can be used for weather proofing and decoration. Vinyl siding is one of the most common exteriors in American houses.
Builder Service Company is a company which specializes in vinyl siding in the Bellevue, WA area. We have been a family owned company since 1974 which offers premium vinyl siding installation services. We install and distribute Vinyl siding in the Bellevue area.
The basis on which vinyl siding can be differentiated:
Grades of quality

The warranty period

Different colors and treatments
Hire us as your siding contractor with full confidence that your property is in safe hands. You can ask numerous homeowners in the King County area about us and they will all tell you the same– that they are satisfied with the quality of workmanship and attention to detail our dedicated siding installers give with every project they handle.
We are homeowners ourselves, and so we understand how important it is to have people you can entrust your delicate home projects with. Your home is your investment, and so it's only fitting that it gets the outstanding treatment it deserves. Just think of getting a siding installation as giving your home a face lift. It will definitely improve not just the outside appearance, but the functionality of your home on the inside as well.
Siding Contractor Bellevue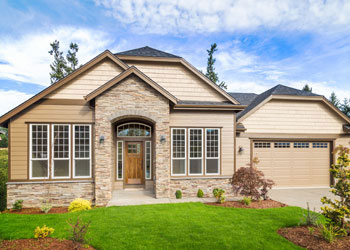 As siding replacement or installation is no easy job, it is no wonder why tons of siding contractors charge homeowners sky high prices for such basic tasks as consultation. Here at Builders Service Company, we charge no cost during consultation services as your premier siding contractor. We also always make sure that with each project we handle we discuss the allocation of budget with our clients and do things with full transparency. We value the trust each of our clients endow on us, so you can be assured that you are fully aware of our progress from day one.
It is because of our superior and top-notch services that our company is one of the best siding contractors in the Bellevue area. In order to get the best vinyl siding in your home, you need to work with the best siding contractor. It is essential for a siding contractor to have experience in siding installation and repair. 
This is no easy task, and hiring someone with no experience in installing siding can give you a terrible outcome. There's a big risk of them botching the job, which will give you a bigger headache in the end. Why waste your time leaving such a huge task in the hands of an amateur contractor when you can have our professional siding contractors working on your precious home?
Choose the best siding contractor so you are guaranteed to have the best home exterior. In order to choose the right siding contractor for your home, you must look consider the following:
Choose a contractor with a skilled and experience crew

Find a licensed and bonded contractor

Know their years of experience in the business

See their previous works
Vinyl Siding Bellevue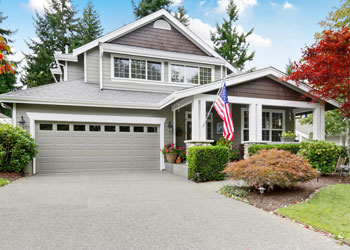 Siding is a great way to improve the appeal of your house. Not only is siding a great way to decorate your home, but siding also safeguards the exteriors of your home. Vinyl siding is one of the least expensive forms of siding, making it a very viable option for most homeowners all over King County.
Many people have started installing sidings in Bellevue to give their house a whole new look. We usually recommend vinyl siding since this siding requires no painting. Since vinyl siding comes in various colors, it is a siding which can suit almost every house when it comes to aesthetic value. Aside from this, vinyl siding can also easily adapt to the varying weather conditions all across the country.
Here are some of the different types of sidings available in the market at the moment. Depending on what the homeowner wants to have installed, our team of professional siding contractors can definitely work on these materials skillfully.
Vinyl

Wood

Fibre Cement

Stone
We understand that having a siding replacement can be overwhelming. But with the right team beside you, exterior home repair can be such a breeze. Builders Service Company is committed to helping out homeowners achieve their dream home by providing top notch service each and every time.
Aside from working on your siding, you can also call us if you need help with your windows. Window replacement is also a great way to elevate the outside look of your home. Just like sidings, your windows give your home its distinctive character. However, working on windows isn't just as simple as finding a space on your wall and installing one on it. It requires great attention to detail and advanced skills to be able to perfectly install windows, something that we're confident we possess.
Roofing is also included in our line of services. Consider roofing as the cherry on top of your great home project. Making sure that it's fully functional and has no missing shingles is extremely important as the roof helps keep the whole framework of the home intact. If you ever find yourself in a situation where you need some roof replacement as well, we have contractors specializing in this type of job. We can replace your rotten, broken, or missing shingles on the roof so you don't have to worry about it from being damaged further.
If you are looking to get vinyl windows or sidings installed in the Bellevue area, then Builder Service Company is the best for you. Call us at (425) 533-9334. Our team is available to take your call whenever you need us. We work on other projects such as roofing installation and window replacement, too. Our team is committed to providing you with a safe, secure, and sophisticated-looking home not just in Bellevue, but all over Washington state.