Window Installation Sultan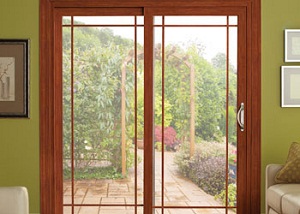 By replacing the doors and windows of your home, you can bring a new appeal to it. Not only the exteriors of the house start looking fabulous, but even the interiors become more comfortable and you get lower utility bills.
We, at Builders Service Company provide high quality services for window installation for the Sultan, WA community. Whether it is for a home or a commercial property, we provide the following window installation services in Sultan:
Replacement of windows with new energy efficient ones
Repair existing windows
Installation of new windows
Remodeling projects
As an established window installer company, we provide house window installation in Sultan through our highly trained and skilled technicians. As part of a professional window installer company, our technicians use the latest equipment and techniques to provide high quality window installation services in Sultan.
Window Installer Sultan
Using the services of an experienced window installer company that caters to Sultan is essential if you want good results from the window replacement. However, to choose the best window installer company in Sultan, you can consider the following factors:
Experience
Affordability
Professionalism
Customized approach
As we qualify on these aspects, you can choose us to be the window installer company in Sultan. We assure you that not only would you get the best-in-class services, but you would also get the best deal. Working with the objective of complete customer satisfaction, we take care that all details of window installation are taken care of.
House Window Sultan
A window replacement project is usually taken on to enhance the internal comfort and external look of the house. Therefore, you need to know about the various house window options available in Sultan.
As a one-stop solution, we provide a wide range of house window options for Sultan clients. With the help of our house window options, Sultan clients can find the right type of windows for their homes. Some of the house window options for Sultan clients are:
Awning
Casement
Picture
Bay
Garden
Double hung
Slider
There are many other styles available as well. However, you need to choose the one that suits the style of your house and your budget.
Your satisfaction is our priority! We sell and install materials that are built to bring lasting value. If you have been contemplating remodeling your house, and are looking for professional assistance from a window installer company that caters to Sultan, call us at 888-980-8580.