Vinyl Siding Enumclaw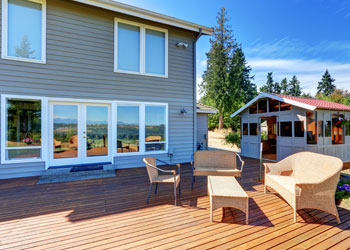 Vinyl siding installation is our specialty. Vinyl is a highly durable material. It withstands extreme temperature and weather conditions and is resistant to impact. That is why vinyl is one of the most popular siding materials and we are skilled at its installation. Get the vinyl siding installed in your Enumclaw, WA area home by professionals at Builders Service Company.
We understand that there are many contractors out there and it can be challenging to choose the right siding contractor for your Enumclaw home. You want to work with a siding contractor who truly cares about your needs. That is where we come in.
Our business revolves around our customers. Everything we do is aimed at ensuring complete customer satisfaction. You can count on us to help you select and install vinyl siding that:
Enhances the aesthetic appeal of your home
Helps control heating and cooling costs
Offers excellent protection for years to come
Siding Contractor Enumclaw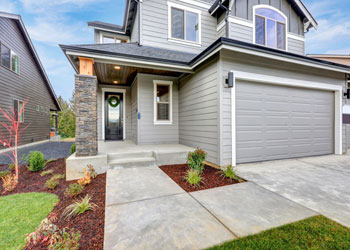 Are you building a new home? Perhaps, you are planning to renovate an existing home. Whatever your needs may be, hire us as your siding contractor around Enumclaw. We understand that for homeowners, beauty and protection are both important. That is why we offer Preservation Premium Vinyl Siding to our clients.
Carefully crafted with close attention to detail, Preservation Premium Siding is a perfect blend of the timeless beauty of a freshly painted wood finish and solid performance of strong, thick vinyl construction. From the time it is installed, it will improve your home with quality, style and comfort.
Get in touch with us today to schedule a free, in-house consultation and learn more about the products we offer. As your siding contractor, we can help you select the best products that:
Have the right features
Suit your budget
Make your home look great
Siding Enumclaw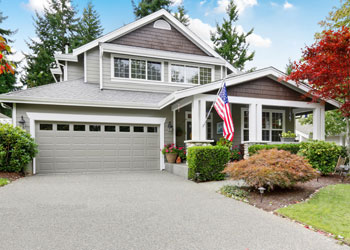 If you are looking for excellent performance, curb appeal and best value for your money, consider vinyl siding for your Enumclaw area home. These are just a few reasons why vinyl is a popular choice among American homeowners. Available in a wide range of colors and siding, vinyl siding makes it easy to give your home a look you desire.
Some other benefits of vinyl siding include:
Need not be painted
Does not require much upkeep
Is extremely cost-effective
Let us help you with your siding installation needs. We offer top-of-the-line products from some of the most reputable manufacturers in the industry.
Call Builders Service Company today at (888) 980-8580. We are a dependable siding contractor serving Enumclaw and its nearby areas.