Siding Replacement Fall City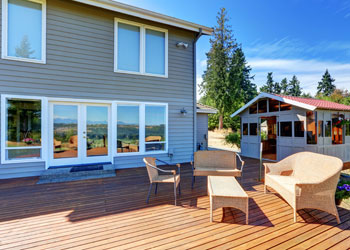 The strong and beautiful exterior of your house has to play three major roles. It protects you from harsh weather elements, adds to the beauty of your residence and increases the property value. Thus, it has to be always well maintained.
Sometimes, all you need to do is siding replacement in your Fall City, WA residence to ensure proper maintenance of your property. Replace siding when you start to see the existing one cracking and peeling off. A professional needs to be hired for siding replacement in the Fall City community since it is not something you would be able to do on your own.
Choosing a reliable siding replacement company need to you do a thorough research. One company that you can completely trust with your residential siding project is Builders Service Company. We are a family owned and operated company serving since 1974.
Check out the following services offered by us:
Residential Roofing
Door & Window Replacement
Custom Decks
Residential Vinyl Siding
Garden & Bay Windows
Replace Siding Fall City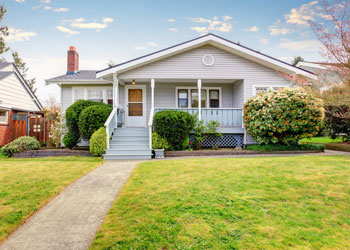 People replace siding in their Fall City residence not only for enhancing aesthetic appeal but also to prevent compromised security. Cracked or warped siding invites insects into the house that leads to other problems. Call in the expert to access the condition of your house.
They would suggest you whether you need to replace siding or not. We have done siding replacement for many residences in this locality. And they are happy with our work and often recommend us to others. The different option to replace siding would be:
Fiber cement siding
Hardie plank siding
Vinyl siding
We can efficiently handle any kind of siding replacement requirement you may have.
Residential Siding Fall City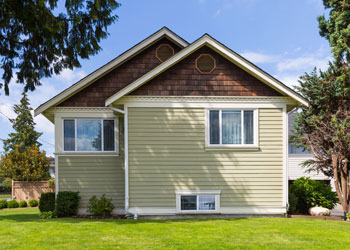 When you opt for residential siding in the Fall City area, try to find a service provider who is affordable but does not compromise on quality. There are certain factors that should be taken into consideration while hiring somebody for your residential siding project.
Hire after determining the following factors:
Experience
Expertise
Licensed
Certified
Bonded
Professionalism
You can expect everything mentioned above and much more from us. Our residential siding services boast of competitive pricing and hassle-free work. We use the high-quality materials and state-of-the-art equipment for all residential siding projects that we undertake. Replace siding with vinyl residential siding to enjoy low maintenance long lasting effects. This is the most cost-effective option as well.
Call Builders Service Company at (425) 533-9334 and ask for rebate for siding replacement services around Fall City. Replace siding with vinyl for best results. Do not forget to ask for $900 instant rebate.