Windows Parkland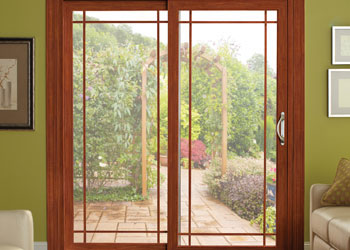 Since 1974, Builders Service Company has been the preferred window company fulfilling the demand for high quality replacement windows in Parkland, WA.
Our family owned and operated company is an exclusive vendor and installer for Premium Preservation Windows.
We are proud to offer supreme class home windows that are very energy efficient.
In keeping with our position as a leader in the region's energy conservation movement, we also ensure that the window components and materials used by us are top quality.
We try to use recyclable materials wherever possible.
Locally operating home windows replacement expert
Reasonably priced house windows and related services
Windows that last a lifetime
Very skilled and experienced replacement window technicians
Only a phone call away
We Are A Family Owned & Locally Operated Builder since 1974
Builders Service Company is known throughout Parkland for exceptional craftsmanship and unmatched high standards in customer service.
When you need to replace windows to give a new look to your home, Builders Service Company is who you can rely on for good value for money and top quality craftsmanship.
Vinyl Windows Parkland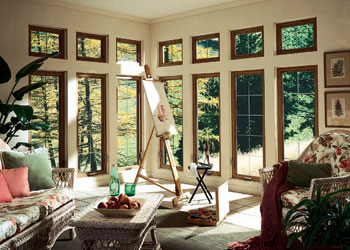 Were you aware that the Premium Preservation Windows can help prolong the life of your wood window sills, cabinets, and floors?
These energy efficient windows use UV filtering low-e glass that prevents the harmful UV rays of the sunlight from entering the house and lessens the cracking or fading caused by exposure to sun.
Parkland residents can get their windows replaced with these high quality products by calling Builders Service Company, your local Premium Preservation Windows dealer.
Schedule a windows consultation with our professional team and be assured of having the perfect windows solution for your home.
Window Replacement & Installation Parkland
Custom Vinyl Windows Installation
Wood Windows Replacement
Picture Windows Replacement
Garden Windows Installation
Installation of Casement Windows
New Bay Windows
When is it Time to Think About Home Window Replacement?
Your windows are subjected to a lot of use, and over time they will begin to show wear. Those that you open and close frequently will often have more problems than others. There are some things you will notice that can help you decide if the time is right to replace your home windows.
Do your windows open and close easily? Do you have drafty areas in your home when all of your windows and doors are closed? Are your windows always foggy and you can see water between the panes? Are your energy bills getting higher because you must use more air conditioning or heating to make you home comfortable?
If you notice any of these signs, now is a good time to consider switching to energy efficient vinyl windows!
Why Choose Builders Service Company in Parkland?
Take advantage of the rich, over 35 years long experience of Builders Service Company in the house windows industry of Parkland, WA.
Our in-depth knowledge and professional expertise helps you find the best value for your windows.
Rated 'A' by the Better Business Bureau
Unparalleled lifetime warranty* on new house windows
Fast, efficient, safe and hassle free windows
Services scheduled according to customers' convenience
Lucrative window rebates and special offers
We'll Earn Your Business Every Step of the Way!
Call Builders Service Company at 888-980-8580 today. We will tell you how energy-efficient house windows can help you enjoy a warm and comfortable home along with reduced energy bills.
* Call for details