Vinyl Siding Edmonds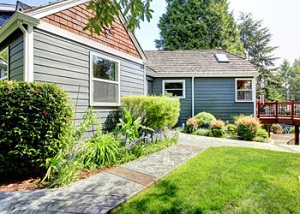 The exterior look of a home can be enhanced using appropriate products for it. While there are several such products and options that can be used for the purpose, siding is considered the best for the benefits it provides.
Builders Service Company is a reputed company that offers superior services for the installation of vinyl siding for Edmonds, WA homeowners. As an experienced and established vinyl siding contractor, we recommend it for homes for the following benefits:
Low maintenance
Cost effective
Highly durable
Available in a range of patterns and colors
You can rely on our skilled and experienced technicians for the efficient vinyl siding installation. If you are unable to select the appropriate colors for your home, our experts will help you choose them from the wide range of styles and options.
Siding Contractor Edmonds
The work of any siding contractor is to provide installation services carefully without damaging the existing structure. This is only possible when you choose an experienced and expert siding contractor. We have been serving as siding contractors for the residents of Edmonds for a long time.
We have the experience, expertise and the equipment to complete the installation efficiently. We have several ideas that will make your home:
Look aesthetically beautiful
Enhance in value
Free of problems like mildew, mold or structural damage
With us as your contractors, you can expect hassle free services. The problem of a dull and damaged house will appear once you choose vinyl siding for your home and this will also save you from the trouble of constant repair and replacement.
Siding Edmonds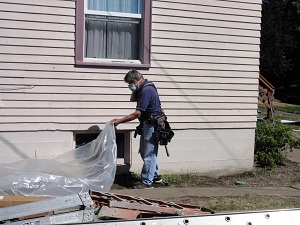 With several siding contractors operating in Edmonds, choosing the best one can be a challenging task.
However, you need to ensure that the contractors that you choose for your home have the experience and the knowhow of efficient siding installation.
You can choose us as your siding contractor in Edmonds as we provide:
High quality workmanship
Free estimates
Affordable services
With us as your local vinyl siding contractor, you need not worry about the costs or any other expenses as we promise to provide affordable services. Besides new installation, we also cater to repair and maintenance services.
If you have any requirements of home siding and you want the services of an efficient company that caters to Edmonds, call Builders Service Company at (206) 430-1927. Our representatives will help you and guide you further.