Ballard Windows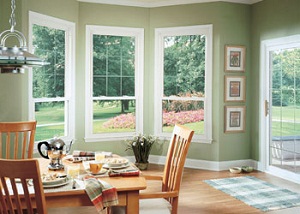 For new vinyl windows that uplift the curb appeal of your home and increase its energy-efficiency, turn to our company in Ballard. Since 1974, our team has successfully met the home-window requirements in Ballard, WA and its surrounding Seattle areas. By supplying our customer some of the finest vinyl options on the market, we will seamlessly install your new product.
On top of our quality treatments and efficient sale prices, we have always treated our customers with respect and held their satisfaction and experience with us as top priority. This way, you can be taken care of knowing you're getting excellent quality commodities and our personal support along the way.
We make sure that your new vinyl windows perform optimally by sending over experienced, competent technicians to work on your replacement or installations. By working with our company in Ballard, we can ensure and provide you with:
Friendly values unique to family owned business
Superb quality expected from a BBB-accredited company
Honest and transparent dealings that have led to high-starred reviews
Vinyl Windows Ballard
By choosing our company in Ballard, you will have access to many different doors and window options of either vinyl or glass. The new vinyl products we offer for Ballard homes come from the Premium Preservation line, for which we are an exclusive dealer and installer. Our market leading sale items come with features like:
Seamless and durable construction
Energy-saving components
User-friendly, low maintenance hardware
Choice of several product types, colors, designs and grid patters
Though we don't specialize in cleaning services or gutter work, we offer customized products on all our home-window installation projects. Our company is committed to providing our customers with the perfect windows to:
Match their aesthetic sensibilities
Complement the house style and exterior look
Suit their budget
Fit within particular cavities and doors
Custom Windows Ballard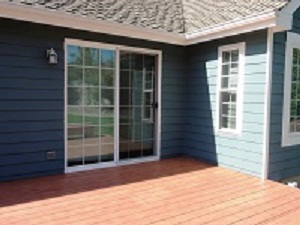 At our store in Ballard, we believe that those who come in for top quality doors and windows should not be settling for anything less. We are here for you here in Ballard, WA. We will provide to you top-of-the-line new vinyl windows in the exact style, designs, dimensions and finish that you want. You can shop with us for double hung, single hung, bay, bow, casement, slider, picture, garden or any specialty shaped home window.
With us, you are also assured of professional home window installations. We realize that the performance of a window depends a great deal on the finesse in its installation. With improper installation, your home systems will surely fail.
To schedule an in-home consultation for your home installation project near Seattle in Ballard, WA call Builders Service Company at (206) 430-1927. The minute we walk through your door, you'll be happy with our contractors!