Siding Contractor Puyallup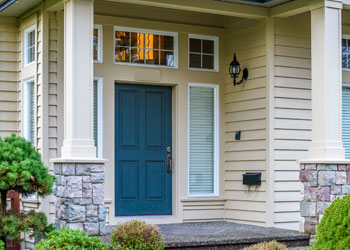 Have you noticed damage or rot to your home siding?
This can be extremely dangerous to the longevity and life of your home, especially around the Puyallup area.
With all of the inclement weather that Puyallup gets, your siding is often the last line of defense against the damage that the elements and insects can bring.
Many homes in the Puyallup area have small problem areas in their siding that often are not even visible when standing from afar.
These can be the most dangerous types of problems to have, as a homeowner will not even know that they need replacement siding before its too late.
Builders Service Company has over 35 years of experience in new siding, replacement siding, and siding inspection.
As part of our free consultation service, Builders Service Company will come out to your home and give you an assessment of your existing siding and let you know if new siding is even a need for you.
The Puyallup Area's Number One for Replacement Siding
Puyallup's Only Preservation Premium Vinyl Siding Contractor
Highly Experienced With Both New Siding and Replacement Siding
We Are A Family Owned & Locally Operated Builder since 1974
Let Builders Service Company come out today and make sure your home is well protected.
Contractor Siding Puyallup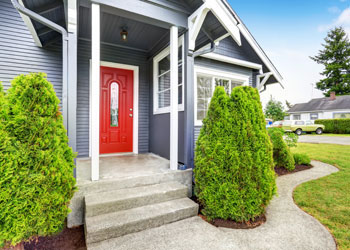 If your Puyallup home is starting to show the effects of our rainy weather mixed with exposure to the suns UV rays, you need to call Builders Service Company today!
We can not only remove and dispose of your old and damaged siding, but we can install your new siding as well.
With our Preservation Premium Vinyl Siding you will not only be protecting your home for decades to come, but you will also be saving your family money on energy savings.
Builders Service Company recognizes that your Puyallup area home is the greatest investment your family has.
We are proud to deliver exceptional service and affordable prices for all of your home siding needs.
Siding Installation Puyallup
Homes in Puyallup often will have an infestation of ants or other pesky insects, and merely call pest control thinking that their problems are over.
What many people don't realize is that often those insects are getting into your home through a breach in your existing siding.
If you don't fix your home with replacement siding soon, those insects and ants will begin to damage the interior of your home and you'll end up paying far more for repairs than new siding would have cost you.
Our estimates are always free and our siding experts will provide you with a honest consultation.
We'll Earn Your Business Every Step of the Way!
What can be better than replacing the old and worn-out siding of your home with new vinyl replacement siding? Call us today at 888-980-8580!