New
Roofing
Service
Everett
•
Future
Roof
•
Roof
Replacement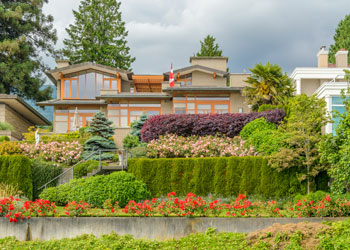 A family owned business serving Everett since 1974, Builders Service Company takes pride in its fine reputation in the region's roofing industry.
Our best-in-class roofing products, state-of-the-art equipment, and trained and experienced roofing replacement and new roof installation crew have helped us continually exceed our customers' expectations.
Free consultation
Future Roof exclusive supplier/installer
Business rated by BBB A+
When we talk about roofing in Everett, Builders Services Company is the name all residents trust for long lasting roofs, affordable prices and superior customer service.
Roofing
Contractor
Everett
•
New
Roof
Installation
Your home is most likely the biggest investment of your life. And do you know what your home's most crucial protector is? It is the roof!
Whenever you need to get the roof laid, repaired or replaced, make sure to get it done by a skilled professional only, using the best available products.
Builders Service Company is the roof expert in Everett. As an affordable roofing contractor, we offer the most competitive prices for new roofing service, roof replacement and other services. While savings you on expenses, we assure you that this comes without comprising in any way at all on quality.
Roofing
Company
•
New
Roof
Everett
The products/services offered by us include:
Future Roof
New Roof, Tear Off, Torch Down
Traditional and Future Roofing Materials
Custom Roofing Services
Roof Installation
Roofing Replacement
Why Choose Builders Service Company in Everett?
With the Future Roof that comes with a lifetime warranty*, Builders Service Company provides the people of Everett with roofs that protect your home investment forever. You enjoy safety and security when you live in the house, and should you wish to sell, you are assured of an improved resale value.
The features that make our business unique include:
Local roofing contractor with good standing in the community
Highly skilled new roof installation and roofing replacement technicians
Quick, flawless and economical services
Top grade roofing materials used
Customized services delivered with personal attention to every project
Energy-efficient roofs that help cuts your heating bills
Quality new roofing service to keep your home warm, dry and safe
Roof replacement or new roof for a new home, Builders Services Company is there to service Everett in every way. Call us at 888-980-8580.
* Call for details