Vinyl Siding Carnation
If you are looking to enhance the look and function of your home, consider vinyl siding for your Carnation, WA home. There are many benefits to choosing vinyl, such as:
Curb appeal
Cost savings
Energy efficiency
Vinyl is also affordable and easy to install. It will not peel, rot or crack, meaning it will look beautiful for years to come. The energy saving characteristics of vinyl siding helps homeowners in Carnation save money on heating and cooling costs.
Builders Service Company is a siding contractor offering vinyl siding in a wide range of colors and textures. There are endless choices when it comes to a product for the exterior of your home.
Siding Contractor Carnation
Building a new home?
Undertaking a home renovation?
Looking to upgrade the exterior?
You need a professional, dependable siding contractor. We are a preferred siding contractor in the Carnation area. We work closely with homeowners to come up with the best possible solutions for their home and needs.
We understand that no two homeowners have the same tastes or budgets. As a knowledgeable siding contractor, we are happy to provide you with a wide range of options so you can make an informed decision.
We are all about working with our customers' best interests at heart. Our trained installers will ensure that no matter what option you choose is properly installed on the exterior of your home.  We look forward to working with you soon.
Siding Carnation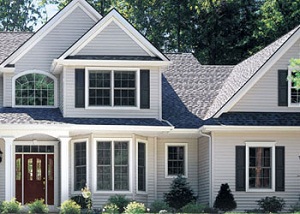 Your home's exterior plays a very important role- it protects you and your family from the outside elements. For this reason, it is important to choose a strong, durable siding material for your home. That is where vinyl comes in.
Preservation Premium Vinyl Siding is one of the well-known brands in the industry. It has products in an array of aesthetic choices with great features to withstand extreme conditions for years.
We are proud to be the vendor and installer of Preservation Premium vinyl siding and we serve Carnation and its surrounding areas. Here are the features and benefits of our range of viny siding products:
More affordable than its counterparts, such as wood and aluminum
Little to no maintenance required after the initial install
Never needs painting, sanding or sealing
Improves the re-sale value of your home
Comes with very exciting warranties
If you have any questions or you would like to have us come out and discuss your needs, give Builders Service Company a call on (425) 533-9334. We are the leading siding contractor serving entire Carnation area.