Windows Silverdale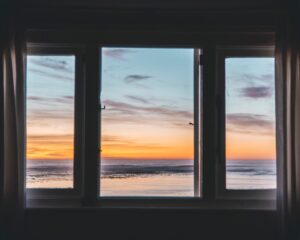 Have you recently encountered ventilation problems at home? Or do you ever notice that some of your windows aren't opening or closing properly? If you are having these issues and more, you might want to consider getting a window replacement. Windows are a great way to improve the overall vibe and atmosphere of your home and play a huge role in keeping your home in good condition, too.
If you do a quick research, you'll easily find that windows have an average lifespan of about 15-20 years. However, this still depends on the quality and material that you chose to have installed at home. If you have a window made out of materials that get worn out easily, especially by the ever-changing weather outside, this might greatly affect how long your old ones will last.
Curious whether you need a window replacement in your Silverdale home? You can reach out to Builders Service Company to help assess the situation for you. Our team of licensed and well-experienced window installers are here to provide service to you and your precious home.
Vinyl Windows Silverdale
As a property owner, any type of exterior home repair can get overwhelming at times. This is why you need to enlist the help of a professional window contractor when it comes to your window needs. Here in Kitsap County, Builders Service Company is well known for our top notch service, not just with window replacement, but with siding replacement as well.
Here are a few telltale signs that we typically look out for when considering to replace windows in a home:
Cracked or rotting frames
Condensation forming on the glass
Higher electricity bills without any visible reason
Once we notice one or all of these signs, that's our queue to recommend window replacement to our clients. Getting new windows installed in your home will definitely save you from all the headache caused by broken ones.
Replacement Windows Silverdale
If you want to replace your existing windows with something that can withstand harsh weather conditions and time, vinyl windows are a great choice. Made of high quality plastic, you can be assured that it will save you money, resources, and time so you never have to worry about anything anymore. Vinyl windows also look sleek and modern, adding to the overall charm of your beautiful Silverdale home.