Roofing Tumwater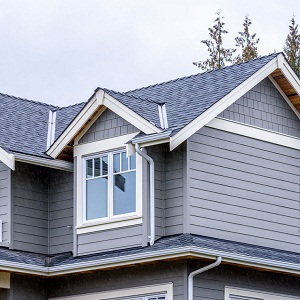 Offering exceptional roofing services in Tumwater, WA for nearly four decades, Builders Service Company has worked hard to become a premier residential roofing contractor. We have been a local family owned & operated business since our inception in 1974.
We take pride in being among the exclusive suppliers & installers of the amazing new roof product, Future Roof. This energy star rated product gives you a lifetime lasting, strong and well-built roof, and the additional advantage of reduced energy bills.
Customer First mentality
Choice of patterns, styles and colors for new roof installation
Friendly customer care
Non-prorated, transferable, lifetime warranty* on Future Roof
Our roofers are knowledgeable, trained and experienced. These sincere professionals take pride in their trade and conduct the new roofing service or re-roofing with utmost respect and consideration for the property of the customer.
Roofers Tumwater
To get roofing replacement, you have to allow strangers inside your home. In a way, you risk the safety of your family, property and belongings. Won't you want a roofing contractor you can trust, one that has an impeccable reputation? Without a doubt, you look not only for proven roofing expertise, but also a record for professionalism and integrity.
For more than 38 years, Builders Service Company has served Tumwater with an untiring commitment to honesty and quality services. Whether you need a new roof, or a roof replacement, you can count on us for fast and accurate services. We promise to exceed your expectations with our matchless technical expertise and customer service.
Roof Replacement Tumwater
The roofing products & services offered by us include:
New Roof Installation
Roof Replacement
Other Roofing Services
Future Roof
Conventional and Contemporary Roofing Materials
Why Choose Builders Service Company in Tumwater?
Are you a resident of Tumwater with a roofing issue? Builders Service Company can help. We offer customized roofing services and ensure long lasting protection of your family and the house with a sturdy, firm and secure roof.
The key features of our business include:
Easily accessible, just a phone call away
Competitive prices
Free and genuine consultation to assess roofing needs
Only experienced technicians to ensure perfect new roofing service
Excellent teamwork leading to fast and efficient work
Quality materials used for roofing replacement
Call 888-980-8580 today and discover what sets Builders Service Company apart from the other roofing companies in Tumwater, WA. Your satisfaction is our priority!
* Call for details