Vinyl Windows Hoquiam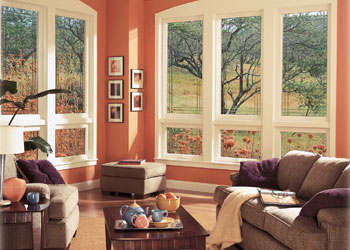 Builders Service Company is an exclusive provider of window replacement and installation services in Hoquiam, WA.
Founded in 1974, we offer the community of Hoquiam, WA with exceptional replacement windows service.
For the last 35 years, we have been installing house windows with utmost dedication and quality workmanship.
As a leading window and roofing contractor, we are premier option for your house improvement.
We accomplish your home windows project successfully through our:
Professional workmanship
Exemplary customer service
Elegant style windows
Precise detailing while installing windows
We Are A Family Owned & Locally Operated Builder since 1974
We offer Premium Preservation Windows and make sure to carry through your home windows installation and replacement process step-by-step.
Windows Hoquiam
Did you know that long home windows actually reduce noise that enters your home from surroundings, thereby making your home environment quieter and peaceful?
You can install long house windows of any kind – casement, wood, unique green and custom bay.
Long windows are virtually sound proof and advanced in technology.
They can reduce the noise level by 40%.
Besides reducing noise levels, they offer great security to your family and prevent the harmful UV rays from entering your home.
Such windows protect the blinds, rugs, and upholstery from discoloration and fading.
The coating film on the glass surface of such windows is so thin that it appears porous to the photons while is invisible to human eye.
Window Replacement & Installation Hoquiam
New vinyl windows
Picture window installation
Unique designs of garden window
Custom bay window replacement
Wood window
Casement replacement windows
Why Choose Builders Service Company in Hoquiam?
Builders Service Company is a proud and exclusive installer and vendor for windows and roofs in Hoquiam, WA.
With nearly 35 years of experience in installing and replacing house windows, we have an eye for unique quality and value.
We offer impeccable replacement window services
Unique style window
35 years of experience in industry
Premium Preservation Windows
Energy efficient window for your home
Professional and knowledgeable installers
Help in boosting resale value of your home in Hoquiam, WA
Offer best option for installing and replacing your house window
We'll Earn Your Business Every Step of the Way!
Call Builders Service Company at 888-980-8580 today. We will tell you how energy-efficient house windows can help you enjoy a warm and comfortable home along with reduced energy bills.