Siding Arlington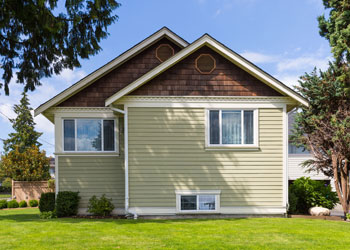 Are you finding it tough to maintain your home in Arlington, WA due to the spiraling energy bills?
Builders Service Company is here to help you out with its energy-efficient siding products.
We are a licensed siding contractor and also an exclusive dealer for Preservation Premium Vinyl Siding.
We are as serious about excelling in customer service as we are about fitting our customers' homes with premium new replacement siding.
From the start to finish of the project, we make sure that we give you no reason to complain.
Locally owned siding installation business serving since 1974
Low maintenance, highly durable, energy saving vinyl siding
Multiple options in siding colors and styles
Quick and flawless vinyl replacement
We Are A Family Owned & Locally Operated Builder since 1974
If you are building a new home, beautiful exteriors & comfortable interiors, and durability & affordability are the main factors that should guide your choice for new home siding installation.
There is nobody better than Builders Service Company to serve your needs.
Pamela posted this review about how happy she was after we worked on her home, "Builders Service Company put up beautiful premium vinyl siding on my historical home (built in 1873), and I cannot tell you how many compliments I have gotten! Every single person has said "what a gorgeous paint job," not knowing that it is actually vinyl siding. The reason people think it is an amazing paint job is because of the incredible attention to detail and technique that Builders Service Company provided with the installation; they took their time, and they even innovated in bending the siding to mimic the period details of my home. The result is stunning, and I could not be more happy with the finished result! Every detail of the project went well from start to finish, and I highly recommend Builders Service Company for its professionalism and value, and especially for the highest level of excellence in its craftsmanship and aesthetic appeal– siding perfection!!"
Siding Installation Arlington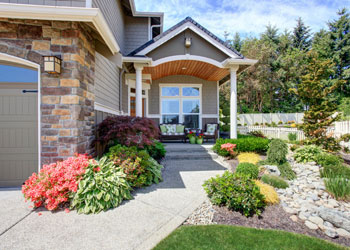 Home siding is not something to be casual about, whether it is new home siding installation, siding repair or siding replacement.
Wouldn't you want your home to be safe from the elements of nature as well as the harmful pests?
You need strong and durable new replacement siding to protect your property and also boost its value.
Preservation Premium Vinyl Siding is a product that is sure to provide the perfect fit to your needs.
In Arlington, Builders Service Company is your best source for vinyl replacement siding.
Vinyl Siding Arlington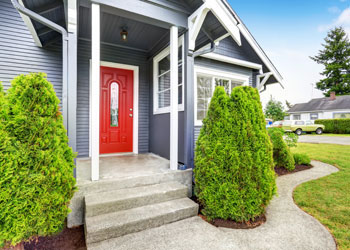 The siding products and related services offered by us include:
Vinyl Siding
Fiber Cement Siding
Hardi-Plank Siding
Cedar Siding
Replacement Siding
Siding Installation
Siding Repair
Why Choose Builders Service Company in Arlington?
With over 38 years of presence in the home improvement industry, Builders Service Company is well-versed with the siding needs of the residents of Arlington and Snohomish County.
Our highly trained and experienced technicians will fulfill your needs with the most suitable new replacement siding products.
Some key features of our business are:
Free consultation
Rate A+ by BBB
Family owned and operated
High quality siding repair and installation at genuine prices
Capable of handling projects of all scales
Best quality replacement siding
Exclusive offers and discounts
We'll Earn Your Business Every Step of the Way!
What can be better than replacing the old and worn-out siding of your home with new vinyl replacement siding? Call us today at 888-980-8580!