Siding Lynwood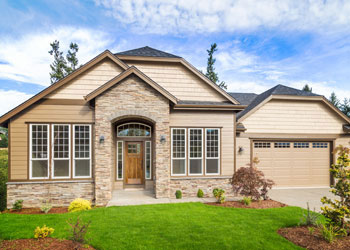 Starting out in the business in 1974, Builders Service Company has made a name for quality and reliable service for new home siding installation, and siding replacement and repair. Aside from our window installation and roofing replacement services, we also pride ourselves in being the premier siding company within the Snohomish County community.
When you hire us for your siding project, you begin a lifetime lasting relationship. Our team of professional siding technicians are committed to providing you with outstanding home exterior service in the Lynwood area. We want to make sure you get the home of your dreams by providing you with top notch workmanship whenever we do our siding installation service.
From your very first call to us, through the purchase of products/services, to the conduct of services, and beyond, you get a smooth, stress-free and memorable experience.
Quality vinyl siding with proven energy cost savings
Knowledgeable, experienced and sincere technicians
Customized replacement siding solutions
Financing options for seniors, military, police & fire
We Are A Family Owned & Locally Operated Builder since 1974
We are also an exclusive dealer for Preservation Premium Vinyl Siding siding in the area. This top of the line product offers a strong, maintenance free cover for the safety of your home. The lifetime warranty* offered on it is a proof of its durability. There are also a wide variety of colors, styles, and trim options available in the market so you can give your home a fresh, modern look for a reasonable price.
Of course, as homeowners, your first consideration when purchasing anything for your home is its ability to last for a long time. As everything you build, attach, and install to your home is part of your lifelong investment, it is only appropriate that you consider only premium quality materials. Our vinyl siding is the perfect choice for homeowners who are looking for that value-for-money type of exterior product.
New Home Siding Lynnwood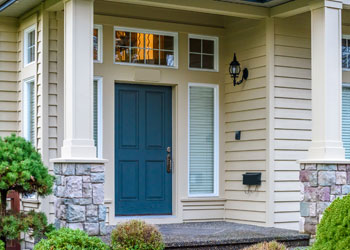 There are several types of siding offered in the Lynnwood, WA area. However, due to the overall weather condition in the area, some of the available materials in the market might not be a viable option for your home siding. One mistake most homeowners commit is to have the wrong siding material installed at home, only to find it due for repair or replacement after a short period of time.
Finding the ideal new replacement siding for your home can be quite an ordeal. This is why you should hire a professional team to help you handle your siding repair task. With a team of knowledgeable siding specialists, the only problem you need to handle on your own is picking the perfect color for your siding. From initial consultation down to the finishing touches, your siding installation team at Builders Service Company is here to help you.
Vinyl siding is an option that is fast finding favor among homeowners all over the country. It provides a low cost, high performing siding which is perfect for any type of home as it's bound to last no matter what the weather is. The material is designed in a way that it doesn't fade easily and is scratch resistant. With vinyl siding installed at your home, you can keep it looking brand new for years to come without having to constantly shell out a huge amount of money to fix it.
As it is made of high quality plastic, vinyl is basically resistant to mold and mildew as well which are usually caused by excessive moisture. Since vinyl works as a great insulator, it helps moisture to escape from your home which prevents mold and mildew from developing.
In Lynnwood, Builders Service Company offers top grade vinyl replacement to protect your home and beautify its exterior appearance. Nothing sounds better than knowing your house is both attractive and secure at the same time.
Siding Companies Lynnwood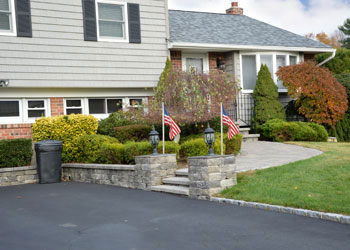 Our siding products and services include:
Siding Replacement
Siding Repair
Siding Installation
Vinyl Replacement Siding
LP Replacement
Cedar Siding
Hardi-Plank Siding
Fiber Cement Siding
Why Choose Builders Service Company in Lynnwood?
As a reputable siding contractor in Lynnwood, Builders Service Company goes all out to offer the very best in services to all its customers. We use high quality materials installed by trained technicians. Our team of professionals spent years honing their skills and knowledge in the profession, thanks to the countless homeowners who have entrusted us with their siding repair jobs in the area.
Be assured that no rookie is put on your new home siding installation or replacement siding project. We are no amateurs in this job so you know your home is in good hands.
Some features that make us special include:
Family owned, local, licensed siding contractor
Choice of vinyl replacement siding to match your home's style
Cash, senior and military discounts on new replacement siding
Impressive list of happy customers
Seamless, on-time and affordable services
Careful and safe siding repair, replacement and new installation
Vinyl replacement with amazing mix of beauty and functional excellence
Experience the difference between a premier siding company and a novice one for yourself by booking an appointment with us today. Our phone lines are always open for those who are looking for siding replacement and installation services whenever, wherever in Snohomish County.
While having your siding installation done, you might want to consider having window installation services or roofing replacement, too. If you ever do, just talk to our team and we'll also get that going for you. We pride ourselves in offering high quality materials for windows and roofing as well. Why not make it a complete exterior overhaul for your home by booking a roofing installation and window replacement service with us today, too?
We'll Earn Your Business Every Step of the Way!
What can be better than replacing the old and worn-out siding of your home with new vinyl replacement siding? We also serve other counties within the state such as Pierce, King, Kitsap, and more. Call us today at 888-980-8580! Our professional team is here to assist you with your siding questions.
* Call for details