Windows Roy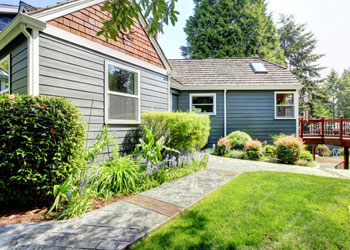 It is a well-known fact that older style or inefficient windows can negatively affect the energy efficiency of your home.
With new vinyl windows and proper home window replacement installation you can expect significant benefits:
Lower energy bills with reduced burden on your HVAC system
Improved comfort
Reduced condensation
Increased incoming light
Better protection from ultraviolet damage
Increasing the energy efficiency of your home with our vinyl windows is a budget-wise choice that can also increase your property values.
We can assist you in selecting vinyl windows that meet your checklist for insulating value, energy efficiency, maintenance and durability, economics, ventilation and air tightness, as well as home window replacement installation that meets all applicable building codes.
Call us today for a consultation!
Started in 1974, Builders Service Company is a house windows dealer serving the window requirements of the residents of Roy, WA.
We are the exclusive vendor and installer of Premium Preservation Windows.
We are known for our exceptional craftsmanship and superior customer services.
We assure you of top of the line home windows, and the services of highly qualified and trained technicians delivering smooth, efficient, fast and hassle-free work.
Family owned and locally operated
Rated 'A+' by BBB
Reasonably priced replacement windows
Huge variety in window designs, styles and colors
Safe and fault-free window replacement
We Are A Family Owned & Locally Operated Builder since 1974
We take great pride that our unmatched professional knowledge and expertise and consumer-centric approach have made us the most trusted name for home windows in Roy, WA.
Vinyl Windows Roy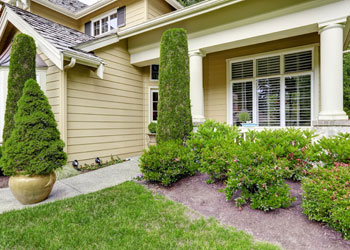 While our vinyl windows can provide increased incoming light, improved energy efficiency and ventilation while minimizing your heating, cooling and lighting expenses with professional window replacement installation they also provide aesthetic benefits that bring brightness to the inside of your home, and a polished cleaner look to the exterior.
With the skills and experience of our expert craftsmen, we know how to replace house windows quickly and efficiently. We can create a new focal point to any room with window choices and options that are endless such as beautiful custom bay windows replacement installation, or new picture windows, or even garden windows.
In general, vinyl windows deliver the best value because the majority of homeowners want energy efficiency and low maintenance.
Call us to learn more about important buying considerations such as window style options, cosmetics, maintenance and energy efficiency.
Many people have become aware that the modern replacement windows help cut down on energy consumption and save big on heating costs.
However, not everyone knows that these house windows also make a positive impact on your health by improving the quality of air you breathe in your home.
When you shut these windows, they stay securely closed and don't let fumes or smells enter your home.
Moreover they also prevent moisture and mildew from accumulating on the inside of the window and around the frame.
You have clean air circulating inside your home and allergy and mildew sensitive people also experience relief.
Roy residents wishing to get energy efficient, high quality house windows installed in their homes should contact Builders Service Company.
Window Contractor Roy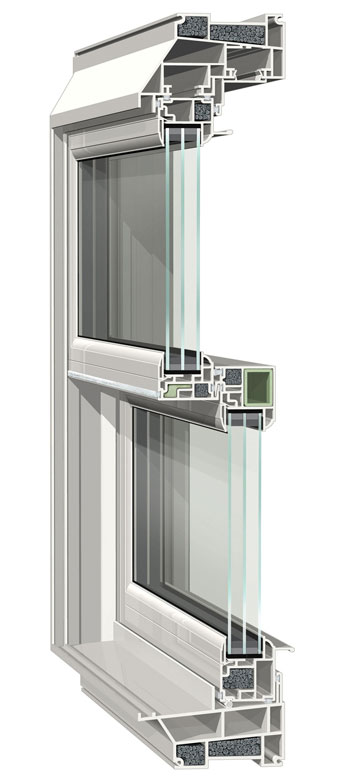 Many homeowners today are concerned with window replacement installation that complements the architectural style of their homes while increasing energy efficiency.
Our vinyl windows are one of the most cost effective window replacement options striking a pleasing medium between an upgrade that is aesthetically inviting while meeting budget constraints.
They can be aesthetically beautiful not only because of their customization options, but also the wide variety of sizes, styles and colors to meet your unique décor requirements. And because they retain their appearance and do not age as quickly as other window options they are a great investment for any home.
When Should I Consider Home Window Replacement?
Over time, the efficiency and structure of your home windows will wear out. If you are wondering if it is time to replace or change your house windows, here are some telltale signs to look for – Your home feels drafty, problems opening or shutting your windows, windows appear foggy (condensation trapped inside panes), or high energy bills
Inefficient windows affect the comfort level of your home, as well as contributing to increased energy consumption.
We encourage you to consider the benefits of vinyl windows and window replacement installation by our expert craftsmen!
Custom Bay Window Installation
Picture Window Installation
New Garden Windows
Replacement of Vinyl Windows
Installation of Casement Window
Wood Window Replacement
Why Choose Builders Service Company in Roy?
Do you have window replacement or installation needs for your home in Roy, WA?
Builders Service Company is the local house windows expert where you will find the ideal solution that suits both your house style and budget.
Quality windows company in business for over three decades
Consultation for assessing window needs
Window technicians with years of industry experience
Easy to clean and maintain windows
Attractive window rebates and discount offers
We'll Earn Your Business Every Step of the Way!
Call Builders Service Company at 888-980-8580 today. We will tell you how energy-efficient house windows can help you enjoy a warm and comfortable home along with reduced energy bills.