Siding Replacement Bonney Lake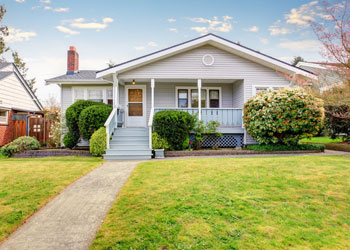 Established in 1974, Builders Service Company is a trusted name when it comes to siding replacement services in Bonney Lake, WA. Siding replacement is a great way to improve the aesthetic value of your property and also ensures safety and security.
We are the designated dealer for preservation windows and sidings and provide top quality vinyl siding for replacement. Siding replacement is a must if you notice:
Expansion, contraction or movement in the siding
Cracked joints and seams
Rusty nails
Shifted or uneven panels
We have a team of trained experts who have several years of experience in siding replacement. We begin the process by visiting the site, and after the investigation, we suggest the best suited materials for side replacement to ensure energy efficiency along with beautiful exteriors.
Replace Siding Bonney Lake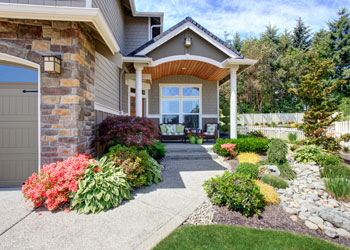 If you want to replace siding for your Bonney Lake property, we are happy to help. Recipient of Golden Hammer Contractor Award, our contractors lay great emphasis on attention to detail and only use warranty-backed products when they replace siding.
Whilst we replace siding with the new ones, we focus on maintaining structural integrity as well as enhance the exterior of your building. We also provide:
Residential Roofing
Residential Vinyl Siding
Garden & Bay Windows
Door & Window Replacement
We believe in quality and use only the best products to replace siding. Also, our contractors clean up the area after the work is completed. Before our team begins to replace siding, a thorough check is done to understand the need and desires. With us, you get quality craftsmanship at affordable prices. Get in touch with our team for free consultation.
Residential Siding Bonney Lake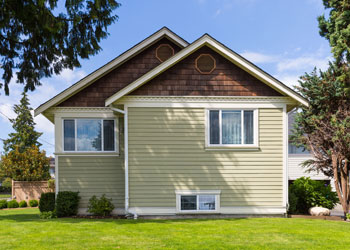 Replace outdated siding with the best vinyl residential siding. We have a team of experts who perform residential siding in Bonney Lake area. Residential siding has several advantages including:
Little or no maintenance
Enhances the beauty of your property
Cuts down on the amount spent on repair over the years.
If you are looking for professional residential siding, then you are in the right place. Get in touch with us today to get a competitive price quote for residential siding for your home.
For siding replacement by Builders Service Company call on (206) 430-1927. Replace your home sidings with premium vinyl replacement siding products in Bonney Lake. We have a team of Residential siding experts serving Bonney Lake homeowners since 1974. Don't forget to ask about our $900 instant rebate!