Home
Window
Replacement
&
Installation
in
Aberdeen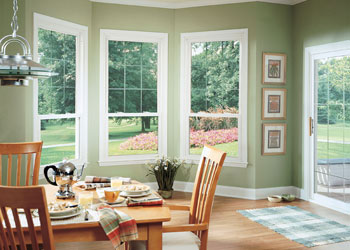 Builders Service Company is a family owned and operated home window replacement and installation company serving the Aberdeen area since 1974. We install new and replacement home Premium Preservation Windows .
We offer the best installation of new or replacement home windows in Aberdeen.
Builders Service Company is proud to have received the Golden Hammer Contractor Award twice from Alcoa Building Products, and also to have been designated Dealer of Distinction for Preservation Windows and Siding.
We Are A Family Owned & Locally Operated Builder since 1974
Variety of window designs, styles, and colors to suit all home types
A+ rating from BBB
Special offers and rebates
Easily accessible local home window company
Extensive base of happy residential customers
Our exceptional craftsmanship, dedicated services and lifetime warranties* on our home windows make Builders Service Company the preferred choice for the installation of new and replacement home windows in Aberdeen, WA.
Vinyl
Windows
Installation
in
Aberdeen
•
New
Home
Windows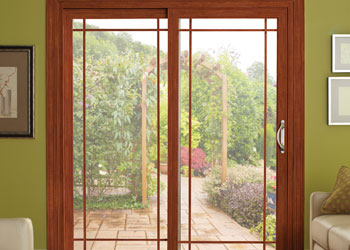 The windows of your home not only add to the aesthetic appeal of your property, but also ensure the protection of your family from the harsh natural elements.
Do you know that new house windows available today can help reduce the cost on your energy bills?
By replacing every old window of your home with these modern, energy-efficient windows, you can make your home cozier and more comfortable.
If you need house windows in Aberdeen, be it new windows to be installed at your new property, or replacement windows for the place you are living in, Builders Service Company is the expert you should turn to.
The home windows we offer are tested for air infiltration and UV filtering to ensure top grade functionality.
New
Home
Windows
Aberdeen
•
Energy
Efficient
Home
Windows
Installation of new or replacement vinyl windows
New picture window installation or replacement
New garden window installation or replacement
Custom bay windows
Installation or replacement of wood windows
New casement window installation or replacement
Why Choose Builders Service Company in Aberdeen?
Looking for quality window installation or replacement or new home windows in Aberdeen?
Come straight to Builders Service Company.
We offer unmatched installation of new home windows and home window replacement services.
We combine style with practicality to provide you with unique house windows.
Free consultation
Over 35 years of experience
Affordable prices
Smooth and seamless services
Highly trained & experienced technicians
Call Builders Service Company today at 888-980-8580 and learn more about the wonderful, energy-efficient and lifetime lasting home windows that we offer.
We'll earn your business every step of the way!
Call Builders Service Company and let us show you how affordable an energy efficient home really can be. We'll show you all the great ways you could be enjoying lower energy bills today!
* Call for details