Siding Replacement Carnation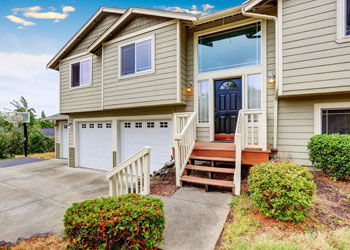 In America, homeowners spend a huge amount of money on remodeling and renovation to make their homes more beautiful, comfortable and to increase the value of their property. Many of them choose to replace siding for their Carnation, WA home in order to enhance the curb appeal of their property.
If you are looking for a trusted siding replacement contractor near you, Builders Service Company is providing siding replacement to Carnation area residents since 1947.
Vinyl sidings are a great option to consider for residential siding replacement. If you have an older home with traditional siding materials, you most probably know how much maintenance they require. Replace siding with premium vinyl siding because they offer many attractive benefits. They are:
Durable
Boost curb appeal
Increase the future resale value
Decrease maintenance cost
We offer premium preservation vinyl siding products that are sturdy and come in a wide range of colors, design, and finishes to match your home's exteriors.
Replace Siding Carnation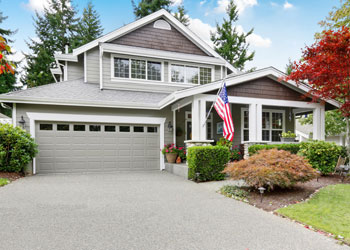 When home buyers or guests come to your home, they do not see how expensive your kitchen or bathroom is at the very beginning. Siding replacement allows you to enhance the aesthetic value of your home exterior by replacing the damaged and shabby look.
Not only that, when you replace siding in your Carnation home, it improves the insulation by preventing outside climate from upsetting the balance of home's temperature. Our premium vinyl siding replacement comes with a foam inlay that provides a moisture barrier and makes your home more energy efficient.
We have years of experience in providing residential siding services, which allows us to offer:
Excellent workmanship and precision
Extreme professionalism
Great customer care
Affordability
Residential Siding Carnation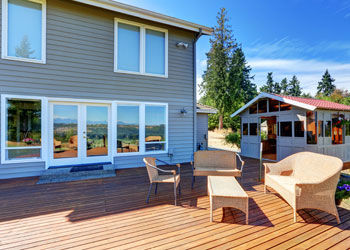 Don't look past a worn-out and shabby residential siding. Hints that tell you it's time to replace siding are:
Increased electricity bills
Rotting and warping siding
Mold, mildew, fungus
Loose siding panel
Signs of structural damage
Call us without delay if you notice any of these and need residential siding in your Carnation home. We are always ready to help with a vast selection of residential siding you can choose from.
For siding replacement in Carnation, WA area by Builders Service Company, call (425) 533-9334. Replace siding in your home with premium vinyl siding products. Do not forget to ask about our $900 instant rebate!