Roofing Contractor North Bend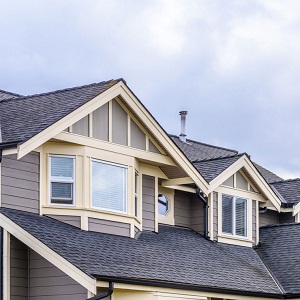 Builders Service Company is an experienced roofing contractor serving North Bend, WA and its surrounding areas. Choosing us your roofing contractor means you are choosing a peace of mind that your roofing needs are in competent hands.
We are a fully licensed roofing contractor for your safety.
We have been providing roofing services since 1974. Over the years, we have built a reputation for quality, knowledge, and workmanship. Our premium materials, professionalism and customer service will make you feel good about hiring us as your roofing contractor.
All our services start with an in-house consultation. We respond promptly to any calls about our roofing services in North Bend.
More reasons to choose us:
Timely job completion
Competitive pricing
Exciting warranties
Roofing North Bend
Beautify your home and protect your family with our professional roofing services. We provide a full range of residential roofing services to homeowners in North Bend.
Our services include:
New roofs
Re-roofing
Roof replacements
Roof repairs
We work hard to achieve complete satisfaction and we want you to feel confident about hiring us as your roofing contractor. We are always here to address any questions or concerns you may have.
As a family owned and operated business, we are proud to have close relationships with all of our clients. You become part of our family. Our team will treat you and your home with utmost respect.
New Roof North Bend
Building a new home can be exciting – but it can also cause stress if you do not get an expert advice from expert people. We have the knowledge and experience needed to help you with your new roof needs in North Bend.
When you need a new roof, we know that timing is crucial – so we do everything possible to ensure your new roof is installed quickly and efficiently. We are committed to delivering our clients with reliable workmanship at a reasonable rate.
All of our new roof installations are carried out in a way that minimizes disruption to your everyday life.
Ready to get started? Get in touch with us for an on-site consultation so we can help you make the right decision on the type of roof that is right for your needs and budget. We offer:
Friendly consultants
Professional recommendations
Great customer service
To discuss your roofing needs in North Bend, please do not hesitate to call Builders Service Company on (425) 533-9334 today. We look forward to serving you!