Vinyl Siding Olympia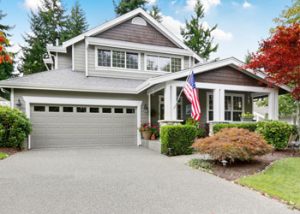 Siding plays a crucial role in forming a line of defense for your house against sun, rain, snow, hurricanes and hailstorms. At the same time, proper siding provides a more comfortable indoor environment as well.
Weather-resistant material is used for siding yet siding gets destroyed and your house requires siding replacement. The frequently encountered factors that necessitate siding replacement in Olympia include:
Moisture
Cracking
Broken or missing siding
Temperature variations
Fungal or termite growth
Sometimes the wrong choice of paint and inadequate ventilation behind siding leads to peeling of paint. As a result, siding is damaged and warrants siding replacement. In order to maintain the beauty and integrity of your home, siding replacement becomes essential to arrest the harm from spreading and causing more expensive damage to the structure.
We at Builders Service Company, offer solutions to residential siding replacement to the residents of Olympia, WA. We offer our most impeccable services for siding replacement in Olympia through our experienced technicians at a very competitive price.
Siding Olympia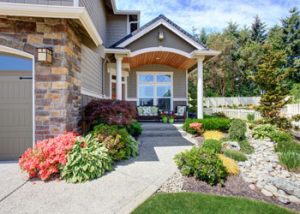 Over a period of time, siding can deteriorate and makes it necessary to improve your home's exterior siding. Timely decision to replace siding, not only protects the beauty of the house but also saves money for you by preventing an increase in consumption of energy.
When you replace siding, you continue to enjoy all comforts of the indoor environment. In addition, the glory and value of your property remains intact when you replace the siding of your house. In order to replace siding, you may choose suitable sidings from:
Fiber cement
Cedar shake
Hardin –plank siding
Wooden sheet siding
Vinyl siding
Being a trustworthy company, we undertake all assignments, big or small, to replace siding in Olympia. Our dedicated and professional technicians offer efficient services up to the satisfaction of our clients.
Vinyl Siding Installers Olympia
The basic objective of residential siding should always be to install siding that has the ability to withstand extreme weather, resist storms and provide UV protection to the residence. Residential siding assures the homeowners of enhanced aesthetics of the house, reduction in electric consumption, and escalation of the value of the property.
In the field of residential siding, we are second to none due to our unmatched services to our customers. Our specially trained technicians for residential siding offering services in Olympia:
Never compromise on quality
Accomplish job on time
Use quality material
If you plan to avail our expertise for residential siding in Olympia, contact Builders Service Company at (360) 200-1519.
Located at:
400 Union Ave SE, Suite 391, Olympia, WA 98501