Window Replacement Wenatchee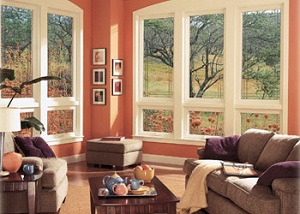 Do you own a home in Wenatchee or around the Wenatchee area? If your home is like many of the homes in Wenatchee, you have old single pane glass windows that are often framed in old wood or aluminum. Many Wenatchee homes are made from brick or stone and it seems like replacement windows are just a wishful thought for you.
Don't despair, call Builders Service Company and let us help you find the perfect replacement window solution for your home. We can remove those old-style aluminum or wood-framed windows and install our superior line of Premium Preservation Windows.
Replace Windows Wenatchee
Our replacement windows combine both style and high-quality components together to create the ultimate replacement window.
Highest in Replacement Window Technology and Construction
New Windows and Styles Available for Nearly Every Wenatchee Home Type
Local Wenatchee Area Company With Over 35 Years Experience
Our replacement window technicians are highly trained to install your new replacement windows in your home with the least amount of impact possible. Even if your Seattle area home is brick or stone, we'll get your new window glass and frames installed quickly and efficiently.
Did you know that new windows can, not only restore and improve your home's look and style, but they can also help to positively affect your health? If you have allergies or are sensitive to mildew, our Premium Preservation Replacement Windows are perfect for you and might be able to solve your problems. With the highest standards in construction and the utmost attention to quality, our new windows can help filter out UV rays, reduce moisture on the inside of your windows, and help to eliminate mildew around the frame.
Our new windows are also designed to be easy to keep clean and maintain as well. When you combine these features together, there is no better new window available around the Wenatchee area and beyond. We are so confident in the craftsmanship of our new windows that they come with an exemplary lifetime limited transferable warranty*.
Install Windows Wenatchee
If you are looking for a way to reduce your energy consumption, or are just looking for a great way to increase the resale value of your home, look no farther than new replacement windows from the Wenatchee area's own Builders Service Company. We want to restore you taking pride in your home.
We have glowing reviews from local customers. Call us today and let us show you why we are the Wenatchee area's number one for all replacement window needs. (509) 254-5541.
Located in Wenatchee at:
1807 5th St #101, Wenatchee, WA 98801
* Call for details.