Roofing Sultan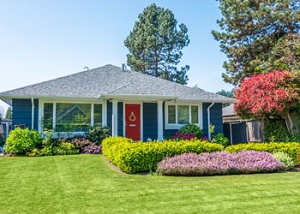 Builders Service Company is a pioneering new roof installation company that was commenced in 1974 in Sultan, WA. Integrity and honesty are our founding principles through which we are ever ready to help you with any kind of roofing replacement and installation service.
Great quality at economical prices
Winner of Golden Hammer Contractor Award
Locally operated roofing contractor
As a socially responsible business, we help you conserve energy and reduce the high energy bills for your Sultan home. Our roofing replacement and installation solutions not just give you comfortable living but also increase the resale value of your building in Sultan.
Roofing Contractor Sultan
Its rainy season again! Are you tensed or depressed because of the roof leak that happened last rainy season? Discovering that you have a leaky roof can put you in a very stressful situation. Roof leaks cause damage to your ceiling, wood furniture, and shingles besides leave your buckets full of dripping water.
No one wants to sleep in a bed or sit on a couch that has become wet due to a roof leak. Calling expert roofing contractor at your home in Sultan for roof leak repair is the only solution that can put your mind at ease. Expert roofing contractors of Builders Service Company will promptly diagnose the likely causes of roof leak and make sure that they don't happen again.
Roof Replacement Sultan
Roofing products and services provided by us include:
New roofing service
Energy-efficient new roof installation
Customized roofing solutions
Future roof product
Install new roof
High grade roofing materials
Roofing replacement
Roof repair and other services
Why Choose Builders Service Company in Sultan?
We know it is very difficult to think of a new roof installation and replacement company at times when water is drip-drip dripping on your forehead. Calling Builders Service Company can help you. Builders Service Company established in 1974 is a professional roof replacement company that has the capability to help you with all your roofing needs.
Roof Replacement Sultan
Our gleaming strengths include:
Licensed roofing contractor
3 decades of industry specific experience
Impeccable roofing replacement services
Future roof to make your home warm
New roof installation at economical prices
Attractive cash discounts
Your satisfaction is our priority. We install and sell materials that provide lasting value for many years to come. Call Builders Service Company today at 888-980-8580 and get to know more about our roofing services in Sultan, WA.