Vinyl Siding Granite Falls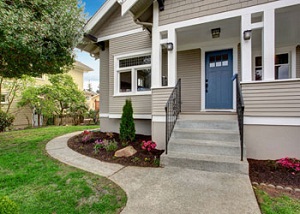 Your home's exterior is crucial. It is the first thing that gets noticed when people approach your front door. You certainly want your home to make a solid first impression. If you are searching for a quick and affordable way to improve the curb appeal of your home, consider vinyl siding. Vinyl siding replacement is a great way to give your home a new look. With tons of available colors, you can have fun designing your home exterior by having them installed.
There are many benefits that you get when you choose vinyl siding for your Granite Falls, WA home. It's not just about the aesthetic value that it adds to your home, but it also has a lot to do with its functionality as well. We know that as homeowners, your top priority is to keep your home safe, secure, and durable for as long as you can. And this is exactly why we believe vinyl siding is the best choice for you.
One reason that vinyl has become a popular choice among homeowners is the fact that it is designed to last for many years to come. Unlike other materials that weather easily, vinyl is made of high quality plastic designed to endure for a longer period of time. Extreme weather conditions will not damage vinyl, and sunlight will take longer to cause it to fade. Vinyl is also affordable than other siding materials available in Granite Falls. We understand that home exterior replacement can sometimes be affected by the homeowner's budget. But by considering vinyl, you are able to hit two birds with one stone– durability and affordability.
Homeowners will be able to improve the aesthetic appeal while protecting their property from foreign elements. Builders Service Company offers top quality vinyl siding products to homeowners. Our selection of vinyl siding is designed to:
Provide color choices

Match specific preferences

Suit all kinds of budgets
Why not try vinyl siding now? You can reach out to our team of professional siding installers to discuss your options with you. They can also give you an estimate as well as guide you through the whole process of having your new siding installed at your Snohomish County residence.
Siding Contractor Granite Falls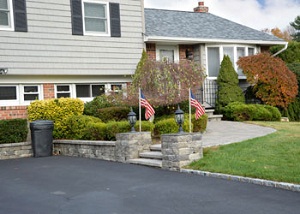 Proper siding installation is essential to adding beauty, energy efficiency, and protection to your home. That is why you should only work with an experienced siding contractor. Your home is one of your most valuable assets, so it is important that you only leave any projects to the hands of someone who knows their way around home exterior repair. Why waste your time and money with a team of novices when you can have a highly qualified contractor work on your home?
We are a family owned and locally operated siding contractor serving homeowners in Granite Falls and its surrounding areas since 1974. Our knowledge and experience make us the go-to siding contractor for projects both big and small. Attesting to our competency in the field are our top ratings and our Golden Hammer Awards. You can also ask countless homeowners all across Snohomish County and they'll only tell you how satisfied they are with our service.
We supply and install the most premium products from some of the leading industry manufacturers. With us, you can expect:
Immediate response

Cutting edge installation

Professional workmanship

Stellar customer service

Full satisfaction
Siding Granite Falls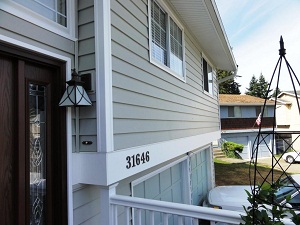 One great benefit to vinyl is that it does not require heavy maintenance. In fact, cleaning it is a breeze. When you see dirt or mold build up, simply use water and soap to clean your vinyl siding. This totally cuts down all the work you need to do to maintain your siding from deteriorating and weathering which isn't the case for other siding products available in the market.
Having vinyl siding means you no longer have to worry about your utility bills ever going above your expected usage, too. As this will help provide better insulation throughout your home, you no longer have to put your air conditioner on blast during summer and your heater to keep everyone warm during the winter.
Looking for a residential siding contractor? We can quickly and affordably meet your vinyl siding needs in Granite Falls. Just give us a call and we'll be there to discuss all your options with you. We offer vinyl siding services for:
New home constructions

Siding replacements

Home renovations and upgrades
Let us show you how we can help you improve the look, comfort and value of your home. We are committed to making your experience with us as stress free as possible. We care about you just as much as we care about your house, and so we always aim to make your experience with us a pleasant one. Just sit back, relax, and watch our team do all the magic for you. From estimating the project down to the last finishing touches, watch our professional team work on your precious Granite Falls home.
Aside from vinyl siding installation, you can also call us for roofing replacement services as well as window replacement. We also offer these services to help you maintain your home exterior in its top condition. New sidings will not be that efficient in keeping your home's condition if your roofing and windows need to be replaced, too. Just think of these three as a system working together. Your roofing keeps your home structure intact and shields you from harsh weather conditions. The windows, on the other hand, provide you with a beautiful view of your lawn as well as improve the ventilation within the house.
Call Builders Service Company on (888) 980-8580 today to find out why homeowners choose us as their siding contractor in the Granite Falls area. We look forward to serving your needs!
We also serve other cities in Washington state like Seattle, Auburn, Bellevue, and more. We pride ourselves in being Snohomish County and other counties' leading vinyl siding provider, and we hope that we can add you to our growing list of satisfied homeowners in the area.