Home Window Replacement & Installation Clinton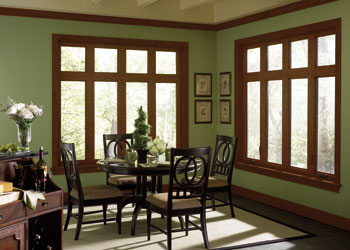 Builders Service Company is a premier new windows installation and replacement company.
We have been serving the Clinton community for over 35 years.
Founded in 1974, we are a family owned and locally operated window replacement and installation company.
Our Premium Preservation Windows service is designed to provide all clients with excellent alternatives available in both energy efficiency and durability.
What helps us in establishing a strong foothold in the city?
Our impeccable customer service
Experience of three decades
Unparallel dedication to excellence
Expert knowledge about different types of windows
We Are A Family Owned & Locally Operated Builder since 1974
We use the highest grade materials and equipment available for your home window installation and replacement.
Builders Service Company is highly experienced in all aspects of replacement and installation of home windows.
Vinyl Windows Clinton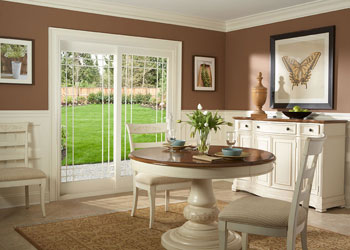 Does your home feel drafty in cold seasons or are you feeling uncomfortably warm from heat that is penetrating from your home windows in warmer seasons?
Are you tired of paying high heating and cooling bills?
If yes then consider replacing the windows of your home.
Replacing your old windows is a smart home improvement idea; particularly if you have selected some well-made and high performing home windows.
Installing or replacing old and drafty windows will save you money by reducing heating and cooling expenses.
Besides saving on energy bills, your home will appear to be more comfortable than before.
Energy-efficient windows will augment the re-sale value of your home and offer an assortment of benefits like an improved level of safety, enhanced beauty, security and less need for cleaning and maintenance.
Windows Clinton
Vinyl windows
New Picture Window
Wood Window installation
Casement Window replacement
Unique Garden New window
Custom Bay Replacement windows
Why Choose Builders Service Company in Clinton?
Are you looking forward to augmenting longevity and the value of your home by installing energy efficient windows?
If yes, then trust Builders Service Company in Clinton!
You will receive great customer service and the highest quality windows at economical prices.
Exceptional installation and replacement window services
Attractive home windows
An assortment of windows in Clinton, WA
Affordable charges on all window services
Professional and expert window installers
High quality window product
Help reduce your energy bills in Clinton, WA
Cutting edge energy-efficient window
We'll Earn Your Business Every Step of the Way!
Call Builders Service Company at 888-980-8580 today. We will tell you how energy-efficient house windows can help you enjoy a warm and comfortable home along with reduced energy bills.