Vinyl Siding Longview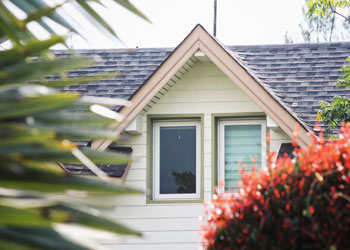 Serving the home improvement industry of Longview, WA since 1974, Builders Service Company has helped the homeowners in the city of Longview beautify their homes with durable and high quality siding.
By choosing Builders Service Company for your new home siding installation project, you will get unsurpassed service coupled with best workmanship.
Some notable attributes that define us include:
Unique position in the industry
Exclusive supplier of low maintenance preservation vinyl replacement siding
BBB A+ Accredited siding installation contractors
We Are A Family Owned & Locally Operated Builder since 1974
As an exterior remodeling company in Longview, also working with high quality windows and roofing, we assure that you don't have to spend your time looking after the entire process.
Builders Service Company experts take charge of the job dedicatedly, giving attention to detail in all that they do.
We are a family owned and locally run business that adopts a customer centric approach. A contractor from our team can ensure a seamless property remodel, and our incredible reviews speak highly of our LLC!
Call on us today for a consultation for replacing hardi plank house siding or even a new metal roof.
Our estimates are always free and our siding installation experts thoroughly discuss the pro's of new vinyl siding with you.
New Home Siding Longview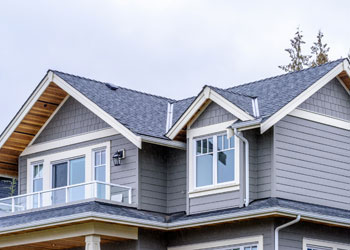 Does installing new replacement siding seem like a daunting task to you?
If yes, then install siding and windows which are easy to install and work with.
If you want to augment the look of your house without the shake out of money from your pocket every year on the painting task, then installing siding is the sole option.
Most of the Longview, WA home owners choose this because siding is durable, long lasting, relatively easy to use, maintain and install while is inexpensive also.
Since vinyl siding comes in array of thickness, colors, and grains, it has become a practical choice for most home owners.
Trust the experts of Builders Service Company for installing vinyl replacement to your home during this home improvement project.
Siding Longview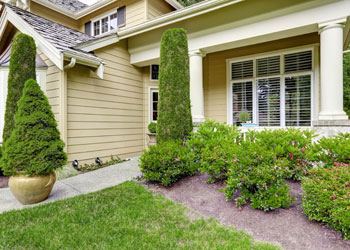 Our services include the following:
Siding repair
New home siding installation
Replacement siding
New replacement siding
Vinyl replacement
Vinyl siding
Vinyl replacement siding
Siding installation
Customized siding solutions
Why Choose Builders Service Company in Longview?
Though Longview, WA has number of companies that offer vinyl replacement siding installation and replacement services, it is Builders Service Company that has experience of nearly 4 decades in this business.
Our notable features include:
Licensed and bonded business
Personalized attention to all siding installation projects
Highly professional services for new home siding installation
Attractive discount schemes
Professionally trained new replacement siding contractors
Life time warranties* on replacement siding products and services
We'll Earn Your Business Every Step of the Way!
What can be better than replacing the old and worn-out siding of your home with new vinyl replacement siding? Call us today at 888-980-8580!
* Call for details