Siding Replacement North Tacoma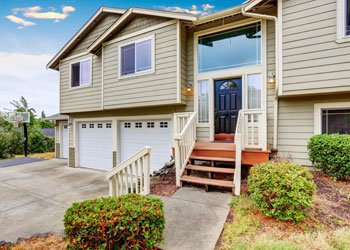 When a house is constructed, special attention is paid to the siding of the house as it not only adds grace but also maintains the integrity of the house. Over a period of time, the siding gets damaged and requires siding repair or siding replacement.
Siding gets damaged due to:
Weather and storms
Sagging and moisture
Rotting and wrapping
Cracking or peeling of paint
Missing siding pieces
In addition, fungal decay, termite growth, or holes created by insects or birds can cause damage to the siding, needing siding replacement. The type of siding and extent of damage determines whether you need siding repair or siding replacement. Siding replacement, being a highly technical job, requires the services of skillful expert technicians.
Builders Service Company is in the business of siding replacement offering services in North Tacoma, WA. We are having a team of efficient and dedicated technicians that accomplishes the job of siding replacement with skill and precision. We are always on time and cost-effective in our all assignments of siding replacement for North Tacoma residents.
Replace Siding North Tacoma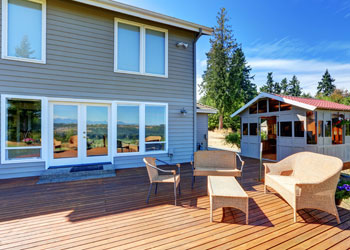 Wear and tear or damage to siding can damage the exterior as well as interior of the house. Hence, the owners need to replace siding with appropriate material. When you replace siding, it should:
Add to aesthetics
Reduce energy consumption
Create comfortable inside environment
Increase value of the property
When you plan to replace siding of your house, you may opt from sidings like Fiber cement, Hard board, Wood, Cedar shake or Vinyl shake sidings. We, being specialists in residential siding, recommend vinyl shake to replace siding as it has unmatched beauty, strength and long life. Our efficient technicians use best quality materials to replace sidings for North Tacoma residents, at the most affordable charges.
Residential Siding North Tacoma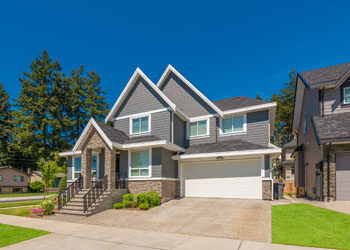 The residential siding must ensure enhanced curb appeal, reduction in bills and add value to the house. For residential purposes, one may choose any type of residential sidings such as vinyl shake, fiber, Hardie board or cedar wood-grain siding.
By virtue of our customer-oriented services, we are among renowned companies dealing in residential siding in North Tacoma. We are recognized as one of the most recommended companies in the field of residential siding due to:
Adherence to work ethics
Accurate craftsmanship
Affordable charges
Impeccable customer care
If you plan to replace siding in North Tacoma, call Builders Service Company at (253)777-0866.