Siding Replacement Redmond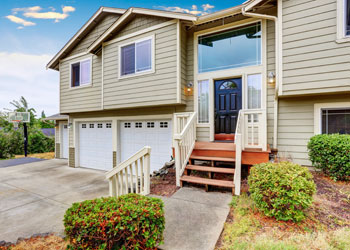 Every house, new or old, is always exposed to extreme weathers, dust or hailstorms which can damage its sidings. The damaged sidings can adversely affect the integrity and beauty of the house and warrants siding replacement.
Although moisture is considered as the worst enemy, the factors responsible for damage to the residential siding are:
Cracking
Sagging
Rotting
Fungus/termite growth
In addition, missing pieces of sidings attract insects and birds which can create holes and damage the sidings to the extent that necessitate siding replacement.
Vinyl has been classified as a long lasting and economical option for siding replacement. Though there may be many companies offering services for siding replacement yet you should always seek reviews and recommendations of the company, before finalizing.
We at Builders Service Company have been in the business of siding replacement for Redmond, WA residents for a long time now. We have a team of efficient and experienced technicians for residential siding replacement serving in Redmond with utmost skill and precision and at the most affordable charges.
Replace Siding Redmond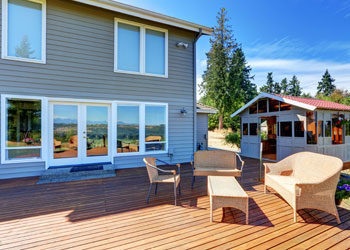 Broken or missing parts of siding can allow water to seep in, especially during rainy season, which apart from damaging the exterior destroys the interiors of the house as well. As soon as damaged siding is detected, you must replace siding as un-replaced siding can also:
Spoil aesthetics
Increase energy consumption
Adversely affect inside environment
Cause health hazards
It is, therefore, imperative to hire the services of an experienced company to repair or replace sidings. In order to replace sidings, you may choose from various types of siding materials such as wooden sheet, cedar shake, clap board, insulate or stone sidings.
If you wish to replace siding with an attractive and cost effective material, you should opt for vinyl shakes siding. We, have with us expert technicians to replace sidings in Redmond homes within fixed time frame and budget.
Residential Siding Redmond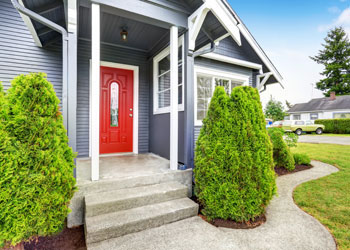 A perfect residential siding, apart from maintaining integrity of the house also assures safety of the house. In addition, it enhances curb appeal, reduces electricity bills and increases market value of house.
Due to our unmatched customer care and impeccable work record, we are regarded as a leading company dealing in residential siding in Redmond. We are one of the most recommended companies for residential siding as we are:
Rigid on work ethics
Accurate and on time
Cost effective
Customer centric
If you plan to replace siding in Redmond, avail our expertise for residential siding. You can contact Builders Service Company at (424) 533-9334.