Vinyl Siding Centralia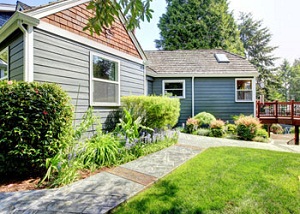 As a homeowner, you want your property to last for decades without losing its beauty. However, that remains a far-fetched dream as factors like extreme weather conditions, harsh sunlight and debris often wear down the exterior and dulls the look of your home as well. Are you looking for an affordable, practical and durable solution for this problem?
Vinyl siding is what can rescue you from any such headaches and make your home stay lovely for many years. Builders Service Company is your reliable vinyl siding contractor serving the Centralia, WA, area offering unmatched home improvement services to protect your most important investment.
Some of the benefits of installing vinyl siding at your Centralia property include:
Extremely cost-efficient
Incredibly versatile
Highly durable and maintenance-free
Improves curb appeal
Siding Contractor Centralia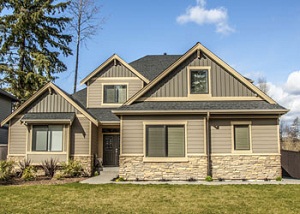 As you know, siding can be extremely useful for any residential property as it not only improves the style but also safeguards it for many decades. However, if you work with an inexperienced siding contractor, it can lead to unsatisfactory results. Therefore, it is essential to do thorough research and then make an informed decision about the contractor to hire.
We save you this hassle by offering our exact and efficient siding services. For decades we have served homeowners by providing quality services.
Count on us anytime you want a professional and licensed vinyl siding contractor in the Centralia area as we:
Are a BBB accredited business
Have decades of rich experience
Are a family-owned and operated business
Offer free in-home consultation
Siding Centralia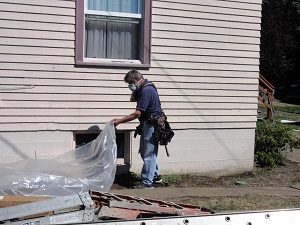 If you are wondering why you need to hire a professional vinyl siding contractor then let us help you out. First, working alongside a professional home improvement contractor takes away all the stress.
Secondly, choosing to work with a professional contractor like us for any big or small siding job at your Centralia area property ensures:
Use of right tools and equipment
Timely completion of job
Every critical step is done with attention to detail
Expert recommendations
Even though the internet is flooded with DIY instructions on how to install sidings at your property, one should not attempt to install siding themselves. The process is daunting and needs precision for the look and safety you want. Contact us and our technicians will work closely with you and ensure the work is done in a hassle-free manner.
Call Builders Service Comapny at (888)980-8580 to hire us as your professional and reliable vinyl siding contractor in the Centralia or the nearby area.