Vinyl Siding Spanaway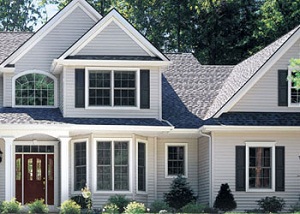 Vinyl siding has immensely become popular over the years. Manufacturers have significantly improved the durability of vinyl siding, and now there are various colors to select from. There are many other reasons why homeowners choose to equip their homes with vinyl siding in Spanaway, WA.
Vinyl is much affordable than other materials, such as aluminum and wood. It is easy to install and maintain and is overall an excellent investment.
As already mentioned vinyl is very versatile and comes in a variety of color choices. If you adore the appearance of wood, but want the durability of vinyl, you can actually find vinyl that mimics wood.
Are you ready to install vinyl siding in your home? We are a siding contractor serving homeowners in Spanaway and its nearby areas. We are a licensed siding contractor and we work quickly and efficiently. We will:
Walk you through all of your options
Offer products from well-known brands
Ensure you are fully satisfied with our services
Siding Contractor Spanaway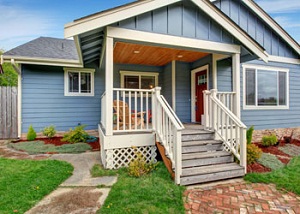 If you are a homeowner looking for a beautiful, durable siding for your home, consider vinyl. As an experienced, knowledgeable siding contractor, we always recommend vinyl based on cost and dependability.
There are many other benefits to choosing vinyl over other materials, such as:
Low maintenance requirements
Resistance to rotting and peeling
Does not need to be painted or sanded
Can easily be washed with soap and water
Acts as an insulator for the home
We have been serving as a siding contractor since 1974 and over the years, have successfully completed many projects. If you are looking for a siding contractor in Spanaway to provide you with top-notch work at competitive pricing, look no further than us.
Siding Spanaway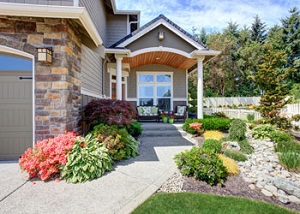 Vinyl is the go-to siding material for homeowners who want to improve the look and energy efficiency of their home without the heavy upkeep.
Vinyl comes in an array of grains, thicknesses and colors making it a versatile siding choice for homeowners in Spanaway.
For one of the best vinyl siding installations, turn to us. We are proud to offer Preservation Premium Vinyl Siding– so you can rest easy knowing that when you hire us, you will be getting the highest quality product.
Reasons to choose us:
Fast, stress-free services
Industry-leading warrantees
We treat your job like our own
To learn more about our siding installation services in Spanaway and its surrounding areas, contact Builders Service Company today on (253) 777-0866. We offer FREE in-house consultations.