Vinyl Siding Lacey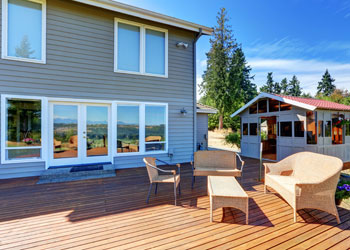 When it comes to installing siding in your home, you cannot afford to settle for anything less than the finest material on the market or anyone other than the most competent and reputable siding contractor serving your community.
Be sure of making a rewarding investment that goes a long way by having the Premium Preservation vinyl siding offered in the Lacey, WA area by Builders Service Company and installed by its skilled and experienced technicians. We are an exclusive dealer and installer in the region for the high-performing Preservation line of products.
The patented manufacturing of this vinyl siding makes it a beautiful, energy-efficient, impact-resistant, hard-wearing, maintenance-free and durable product. What makes it an even more lucrative option is that it comes at an adorable rate and with great discounts and special offers. Get in touch with us today to schedule installation of vinyl siding that gives your Lacey home:
Attractive curb appeal
Comfortable interiors
Strong, weather-resistant exterior
Enhanced resale value
Siding Contractor Lacey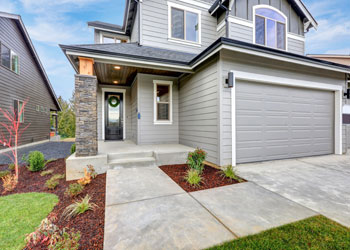 Proper installation is a must for your Premium Preservation vinyl siding to perform optimally. However, you do not have to worry about this when we are there to serve you.
With our vast experience as a siding contractor serving Lacey and beyond, we know all that goes into completing the job to perfection. We believe that our carefully recruited team of well-trained technicians is a big reason why we are a long-standing and highly successful siding contractor.
You can count on our experts to handle your job as sincerely and diligently as if it were for their own home. Being a customer-friendly siding contractor, we also see to it that our technicians:
Are clean-cut and safe to let inside your home
Behave courteously
Do not damage your property during the job
Clean up the job site before leaving
Vinyl Siding Installation Lacey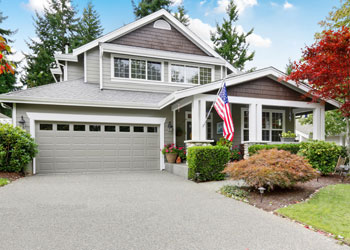 It is not advisable to continue with old, worn-out or damaged cladding on a home. It is an eye-sore that mars the curb appeal of the property and reflects poorly on you as a homeowner.
More alarming is the fact that it leaves your house vulnerable to damage from the elements and pests.
Hire us your vinyl siding contractor around Kirkland and let us:
Restore the exterior beauty of your home
Make the house structurally stronger
Prolong the life of your property
Builders Service Company is the #1 vinyl siding contractor in the Lacey area. Call (888)-980-8580 to know why.