Vinyl Windows Bellevue WA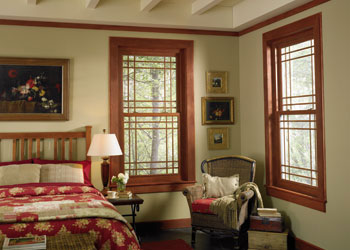 The windows of your home are not just a gateway to the outside world but they also add to the beauty and value of your home. They add to the exterior look while opening your home to fresh air and sunlight. However, if the home windows are not as efficient as they ought to be, you must think of window replacement.
Builders Service Company is one of the most experienced companies offering services for installing new vinyl windows for Bellevue, WA residents. As an established company, we recommend you to get new vinyl windows for your home as they carry the following features:
Energy efficient
Durable
Fit to size
Enhance the look of your home
You can rely on our skilled and trained technicians for the thorough and efficient installation of the home windows. They will take the appropriate measurements and craft the windows accordingly. You can rest assured regarding the quality of the new vinyl windows that we provide as we never compromise on that aspect.
New Vinyl Windows Bellevue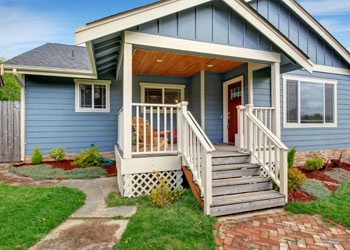 The requirement of new home windows usually occurs when the existing ones are posing problems of all kinds. You can also replace windows to give a new look to your home. You must choose experienced contractors that can replace the home windows as required.
We have been catering to all requirements of new vinyl windows for Bellevue residents for a long time now. You can trust us for the installation of the new vinyl windows as we use the best of the following:
Techniques
Materials
Equipment
As vinyl windows are available in several options, you have the liberty to choose the best one that suits your home and your budget. If you are unable to choose the best materials and shape of the windows, you can take the help of our experts.
Home Windows Bellevue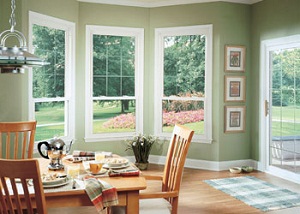 With the plethora of companies offering to install vinyl home windows in Bellevue, choosing the best one can be a daunting task. However, you can consider the following aspects to choose the best one:
Reliability
Recommendation
Reputation
We are the perfect company to call to install home windows in Bellevue as we qualify on all these aspects. You can take reviews from our past customers and even compare our costs with others to ensure that you are getting the best deal.
Windows and Energy Efficiency
The right windows can also make your home more energy efficient and help save you money on your energy bills! How? Read on for more information on the EPA's Energy Star ratings:
The Ratings for Energy Star Windows
In order to qualify as Energy Star windows, there are several requirements that your windows must be able to meet. First, they must be manufactured by an Energy Star windows partner. Next, your windows must be tested and certified by the National Fenestration Rating Council (NFRC). Finally, your windows' ratings must meet the U.S. Department of Energy's Energy Star windows guidelines.
The NFRC rates all windows' performances in five different categories:
A window's U-factor, generally ranging from 0.25 to 1.25, measures the rate of heat transfer and how well insulated the window is.
Its solar heat gain coefficient (SHGC) measures the total solar energy transmitted and how well the window is able to block the heat caused by sunlight. A window's SHGC usually falls between 0.25 and 0.80 on a scale of 0 to 1.
Condensation resistance measures how well a window resists the build-up of moisture. This is rated on a scale from 0 to 100. The higher the condensation resistance factor, the less build-up the window allows. In wet or humid regions, homeowners may want to weigh condensation resistance more heavily.
Air Leakage (AL) measures the amount of air that passes through a window's joints. According to the Energy Star website, AL "is measured in cubic feet of air passing through one square foot of window area per minute. The lower the AL value, the less air leakage."
Visual Transmittance (VT) measure the amount of light that the window lets through. VT uses a scale of 0 to 1, and a window usually scores between 0.20 and 0.80. The higher the VT, the more light passes through your window.
For more information on these ratings, check out Energy Star's website on Energy Star windows.
Best Materials for Northwest Home Windows
The best materials for home windows in the Pacific Northwest are vinyl and fiberglass. Both materials will stoutly resist moisture damage, prolonging the lifespan of your home windows. Vinyl is less expensive than fiberglass, but fiberglass is generally sturdier than vinyl, and is much less likely to easily expand and contract with changing temperatures. Because of this quality, fiberglass has a longer lifespan than vinyl. Wood-resin composite home windows are also a good choice, as these will hold up against the moisture better than standard wooden home windows.
You also want well-insulated windows to keep your home warm in the winter but, because summers in the Pacific Northwest are often short, it's actually beneficial to choose windows that will let in plenty of heat during the summer. Look for windows with a high solar heat gain coefficient (SHGC), as this will ensure that the sunlight will provide some extra heat through your home windows.
Materials to Avoid for Bellevue Home Windows
In general, homeowners in the Pacific Northwest should avoid windows made of wood, especially home windows made of softwoods such as pine. Unless you purchase some kind of moisture resistant wood composite, wooden home windows are prone to moisture damage. This process could in turn lead to rot and decay, forcing you to replace your windows, a potentially expensive project. So, staying away from wood home windows will most likely help you avoid unwanted future expenses.
You can call Builders Service Company at (425) 533-9334 for any window replacement services in Bellevue.