Siding Replacement Kent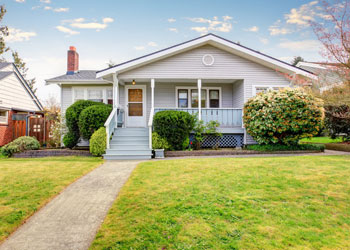 Has your house siding worn out or got badly damaged? Are you interested in making a dramatic improvement into the exterior appeal and structural integrity of your home without breaking the bank? Give Builders Service Company a call.
An exclusive supplier and installer of the market-leading Premium Preservation vinyl siding, we are one of the foremost sources for residential siding replacement services in Kent, WA and its nearby areas.
Call us to replace siding of your home with top-grade vinyl siding that is a beautifully crafted, weather-resistant, energy-efficient, easy-care, durable and economical option. Why invest in expensive and high maintenance products like wood siding when our vinyl siding can replicate its classy looks at a fraction of the cost!
We are a BBB-accredited residential siding contractor and hold A+ rating. Hiring us for your siding replacement job in Kent is an assurance of services that are:
Quick

Seamless

Customer-friendly

Affordable
Call us today to schedule a free in-home consultation about your siding replacement needs.
Replace Siding Kent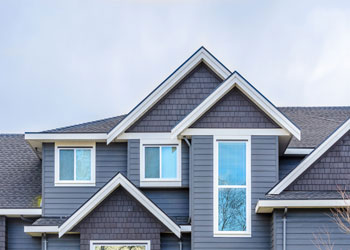 Being a family owned and operated company, we give top priority to comfort, convenience and satisfaction of our customers. We go all out to provide the finest quality services to every homeowner who calls us to replace siding in Kent.
Count on us for residential siding replacement services that you can trust and be delighted with. Our professionals work closely with you and:
Explain the replacement process
Answer your queries and concerns
Help you find the right siding colors and patterns for your home
Replace siding neatly, leaving you happy with the results
We employ well-trained, experienced and diligent technicians. You can rest assured that your family life will not be disrupted and your property will not be damaged in any way while our experts replace siding of your home.
Residential Siding Kent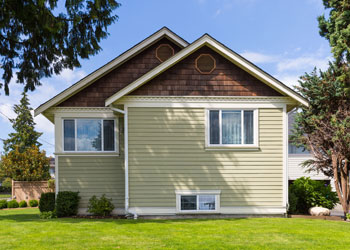 There are many options when you go out to sign up a contractor for handling your residential siding replacement job in Kent. You need to choose diligently and wisely if you want that your hard-earned money be put to good use.
Ensure your peace of mind by hiring us to replace siding of your home. With us, you get the satisfaction of working with a residential siding replacement company that:
Is founded on honesty and integrity
Has been in business since 1974
Enjoys a stellar reputation
Has a large customer base
Your search for competent, reliable and friendly professionals to replace siding of your Kent home ends at Builders Service Company. Call (206) 430-1927.