Siding Replacement Tukwila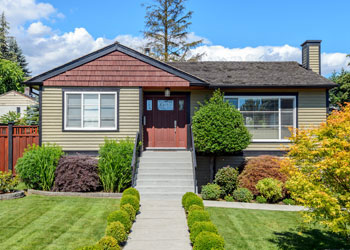 When it's time to replace siding while upgrading or renovating a home, it can be confusing for homeowners to choose the right siding replacement material. Every siding has its own pros and cons but among the available siding materials, vinyl siding is extremely popular among homeowners due to certain attractive features.
Builders Service Company is a siding replacement contractor serving the Tukwila, WA area residents with superior residential siding installation services since 1974.
We install Preservation Premium vinyl siding that offers:
Exquisite style
Exceptional quality
Advanced energy efficiency
Excellent value
Hiring us as your siding replacement contractor, you will get superior services and excellent customer care services.
Replace Siding Tukwila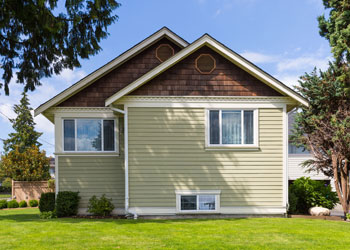 The weather does not always remain pleasant and to bear the strong sun, rain, winds, and snow your home needs strong exterior protection to keep you comfortable inside. When you decide to replace siding in your Tukwila area home with our premium vinyl siding, your home is bound to get an enhanced curb appeal, elevated property value and reduced energy bills.
The superior vinyl siding is:
Highly energy efficient
Dent resistant
Moisture resistant
Easy to maintain
High-quality vinyl siding replacement can tolerate even the harshest weather elements and still look beautiful for years.
Residential Siding Tukwila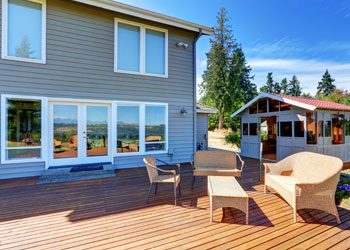 Easy upkeep of vinyl siding makes the material very popular among homeowners who hate painting their siding time and again. With our Preservation Premium vinyl siding, just washing with a garden hose is good enough to keep the residential siding of your Tukwila residence good looking, year after year.
Our wide range of vinyl siding replacement comes in a plethora of colors and finishes. That makes it exciting for you to choose the specific one, which meets your homes style and your personal choice.
No matter which vinyl residential siding you choose to install in your Tukwila area home, we replace siding with:
Utmost accuracy
Great workmanship
Professionalism
We are family owned and operated siding replacement contractors with a reputation for our quality products and affordable services. Replace siding with Preservation Premium vinyl siding to avoid the common concerns of rot, flaking, fading, wrapping, chipping and denting. Vinyl residential siding is one of the most undemanding, easy to install and durable exterior wall covering. Give your home a boosted look and enjoy coziness indoors!
For siding replacement services in the Tukwila area by Builders Service Company, give us a call at (206) 430-1927. We help homeowners replace siding in their home with premium vinyl residential siding products. Don't forget to ask about our $900 instant rebate!