Siding Replacement Orting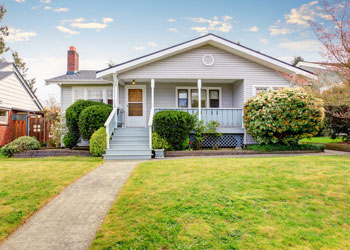 Are the old sidings of your house dampening the look of your premises and you are searching for a siding replacement company around Orting, WA for replacing them with a new one? Then, give a call to Builders Service Company at once.
Established in the year 1974, we are now noted among the most reliable siding replacement companies operating around Orting and have complete expertise of the work. Our staffs are trained with the latest techniques and can offer a flawless siding replacement.
By investing for siding replacement, you will not only enhance the curb appeal of your property but you will also be able to increase its resale value. Some of the advantages of siding replacement are:
Improved aesthetic value
Increased market value
Improved weather resistance
Enhanced comfort level
Delaying the siding replacement or siding maintenance can damage the exterior walls.
Replace Siding Orting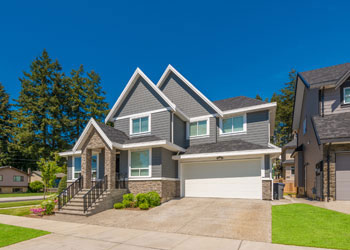 The huge cost of sidings often deters homeowners to replace siding of their premises. If you are unable to bear the cost of sidings, give us a call and we will replace siding without burning a hole in your pocket. To replace siding Orting homes, at an affordable price, we always suggest our clients to opt for vinyl sidings. Apart from being a budget friendly option to replace siding of your house, these are quite elegant and add to the beauty of your house. Though we are known for offering replacement of old sidings, we have installed new sidings for many homes in the neighborhood. Rely on us for installing residential siding of your new home. When you replace siding by us, you get:
Multiple color options
Durability
Low maintenance
Energy efficiency
We offer you a quote for our work before start to replace siding of your home.
Install Siding Orting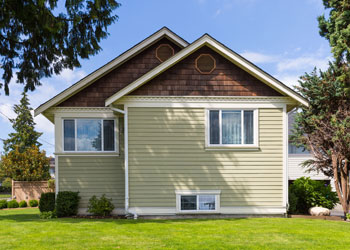 Many homeowners worry about getting their property damaged while replacing the existing residential siding. You need to give us a call and experience our hassle free residential siding installation.
We use modern machineries and equipments for replacing and installing residential siding. Therefore, by appointing our team of residential siding working around Orting, you will not have to worry about any kind of property damage.
We are known for our:
Professionalism
Affordable price
Uncompromised quality
To replace siding or install new residential siding around Orting, call experienced siding replacement company, Builders Service Company on (253) 777-0866.