Siding Replacement Federal Way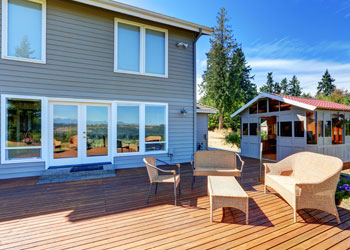 Residential siding installation is an excellent solution to be free of recurring house painting expenses. It also provides your building effective protection from the impact of natural elements and pests.
It goes without saying that you should not settle for anything less than the best in products and services when it is time for replace siding in your Federal Way, WA home. That is why Builders Service Company is the name to trust with your siding replacement job.
We have been servicing the local home improvement industry since 1974 and have a reputation for carrying out residential siding replacements as well as new installations with:
Premium quality products
Well-trained and experienced technicians
Meticulous attention to detail
You can count on us to help you make a successful and rewarding siding replacement investment in Federal Way.
Replace Siding Federal Way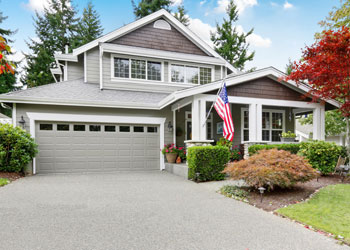 Whether you have to install siding in your newly constructed home or need to replace siding in your existing house, it is important to have capable and reliable professionals by your side that can:
Help you take informed decisions
Perform seamless installation/replacement
Fetch you optimal value for your money
Give us a call if you are planning to replace siding of your Federal Way home. We send across knowledgeable and sincere technicians to assess the condition of your residential siding. Our professionals give their honest opinion and recommend siding replacement only if it is actually necessary.
We offer top-grade Premium Preservation vinyl siding products to replace siding. The high-performing siding comes at competitive prices and with lucrative rebates. The old siding is removed by our technicians with great care and the new one is installed with utmost diligence.
Residential Siding Federal Way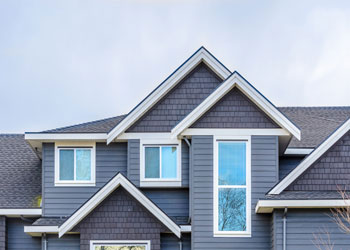 There may be several residential siding contractors serving Federal Way and you may find it difficult to decide upon which one to hire for your siding replacement job.
Fortunately we are there to take out all stress and make the choice easy for you! Our family owned and operated company has everything that you would want in the contractor you hire for installing or replacing your residential siding and that includes:
Extensive experience in the siding industry
Stellar reputation throughout the community
Very skilled workforce
Dealership of top-notch siding manufacturer
A+ rating with BBB
Do not take chances with such an important project; call only us to replace siding of your home.
Call Builders Service Company at (206) 430-1927 for residential siding replacement services in the Federal Way area.