Siding Replacement Monroe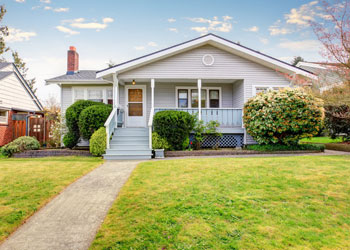 Siding is the first thing you see on looking at any house. And, when the siding gets worn-out, dull or damaged, this too does not escape the notice of people. Call Builders Service Company for siding replacement in your Monroe, WA home if you want to:
Enhances its curb appeal
Improve its energy-efficiency
Increase its protection against the elements
Uplift its market value
We are a leading home improvement company that has been servicing the community since 1974. Residential siding replacement is one of the jobs we specialize in. We offer vinyl siding from Premium Preservation for which we are the regional vendor and installer.
Vinyl is the ideal material to replace siding of Monroe homes as it offers elegant appearance, excellent functionality, wonderful insulation, amazing durability and incredible economy.
Get in touch with us to know in detail about the benefits of using our products for your residential siding replacement project.
Replace Siding Monroe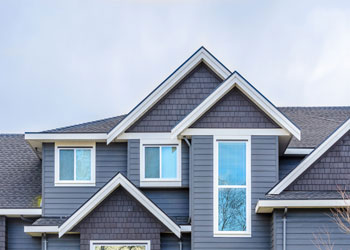 A siding material is only as good as its installation! You will agree that poor workmanship in siding replacement can hamper even the finest quality siding from performing efficiently.
The good news is that you do not have to fear below-par work when you call us to replace siding of your Monroe home. The technicians that we send over to replace siding are proven pros and can be trusted to do a seamless job.
Our technicians:
Remove the old siding carefully without damaging your property
Install the new siding meticulously, properly
Replace siding without wasting any material
Clean up after themselves
Complete all work in quick time
Set up a free in-home consultation with our residential siding replacement experts today.
Residential Siding Monroe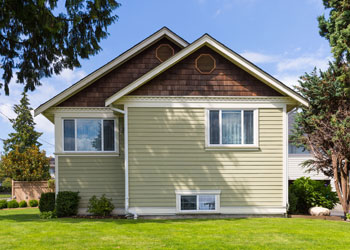 Your home deserves the best in aesthetic embellishments and protective elements. We sincerely believe this and go all out to provide you with the best in residential siding products as well as siding installation/replacement services.
We also believe that you, as our customer, deserve to be served with utmost courtesy, integrity and professionalism. This shows in the way we conduct ourselves while replacing your residential siding in Monroe. We:
Schedule your siding replacement job ASAP
Send only an experienced team to replace siding
Offer attractive rebates and keep prices competitive
Respect your privacy and work unobtrusively
Leave you totally satisfied with every aspect of our services
Time to replace siding of your home? Builders Service Company is the go-to expert for residential siding replacement services in the Monroe area. Call (425) 533-9334.