Siding Replacement Graham
Having the right exterior is important for every home. It shelters the inhabitants and their belongings from the elements. It also impacts the curb appeal and market value of the property.
Investing in quality residential siding is an excellent way of maintaining beautiful and sturdy home exterior. As an exclusive dealer and installer of Premium Preservation vinyl siding, Builders Service Company offers a top-grade material for new construction siding installation and siding replacement jobs in Graham, WA.
Vinyl is the most preferred choice of homeowners who are looking to replace siding. The many reasons for its popularity include its:
Energy-efficiency
Resistance to extreme weather conditions and pests
Economical pricing
Simple maintenance requirements
Neat, attractive appearance
Vast color selection
Choosing our vinyl siding is an assurance that your investment in siding replacement of your Graham home will go a long way.
Replace Siding Graham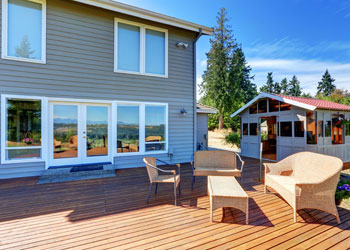 Performance of residential siding depends as much as the finesse in installation workmanship as much on the type and quality of the chosen siding material.
That is the reason why all homeowners who hire us to replace siding in Graham can expect their new cladding to provide many years of efficient service. We supplement our superior siding products with the services of well-trained technicians who:
Have long experience of siding replacement jobs
Replace siding diligently, as if working in their own home
Take pride in doing a seamless job
Are committed to protecting the best interests of customer
We provide our professionals with state-of-the-art tools to replace siding so that they complete the job with precision and without damaging the property in any way. Our crew also extends courteous and helpful customer service all through the residential siding replacement project.
Residential Siding Graham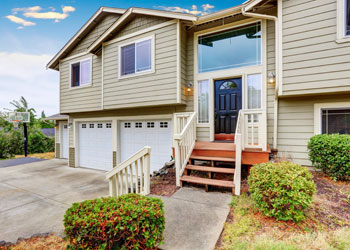 We are a family owned and operated business that has servicing the residential siding replacement needs of Graham since 1974. By virtue of this, we have acquired not just unmatched expertise in installing new siding after removing the old one, but also an in-depth understanding of the needs and expectations of all types of customers.
On hiring us to replace siding of your home, you can look forward to having the job done:
Properly, without any oversight
In the shortest time possible
At competitive prices and with attractive rebates
In a very organized, hassle-free manner
Call us to schedule a free in-home consultation for your residential siding replacement job. Time to replace siding of your Graham home? Builders Service Company can help. Call (253) 777-0866.