Replacement Siding Seattle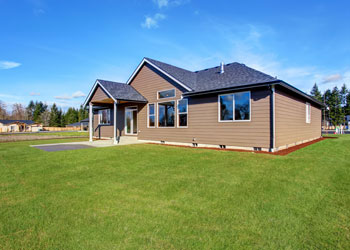 Are you looking to replace siding in your Seattle, WA home? Builders Service Company offers the aesthetic upgrade you have been searching for with our quality, affordable home siding options. If you need a siding that makes your house beautiful, comfortable and durable, vinyl replacement siding is the right choice.
We have years of experience helping homeowners with their replacement siding needs in Seattle and its surrounding areas. Whether your home's exterior simply needs an upgrade, or if it is necessary for your home's safety to replace siding, we are certain that we have a replacement siding to match your needs as well as your budget.
Our vinyl replacement siding offers numerous benefits to homeowners, such as:
Improved energy efficiency
Greater durability
Years of protection
Replace Siding Seattle
Is dull, worn out siding making your house look ugly?
Does your home siding have unsightly cracks or mold?
Do you wish to make your house envy of the neighborhood?
If you are not happy with the siding on your home, replace siding with vinyl. Vinyl is one of the most cost efficient siding options out there. Available in various colors and styles, there is a vinyl siding to perfectly match the style of your home, whether traditional or contemporary.
We have the training, knowledge and products to replace siding in Seattle. We do an outstanding job on each and every siding replacement job, no matter big or small.
Should you need help with your replacement siding selection, please contact our pros to schedule an in-house consultation. We have helped many homeowners replace siding in their homes.
Home Siding Seattle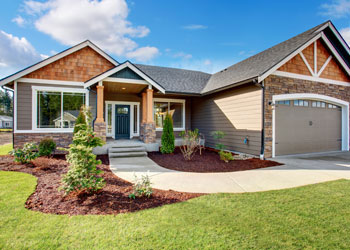 Looking for a low maintenance home siding option in Seattle? Look no further than vinyl. Other than a simple cleaning with mild soap and water, vinyl home siding requires a very little upkeep and does not need to be stained or painted.
It can easily withstand strong winds and moisture while looking absolutely stunning. The beauty and versatility of vinyl home siding make it one of the best investments in your home.
We specialize in home siding installation. We offer siding products from some of the leading siding manufacturers, such as James Hardie. Below are the reasons to choose us for your home siding installation needs:
Refined workmanship
Reasonable rates
Great warranties
If you would like more information on our replacement siding options for Seattle homeowners, please do not hesitate to call Builders Service Company at (206) 430-1927. We cannot wait to serve you!