Siding Replacement Maple Valley
Siding is the first line of defense for your home and it can make an enormous difference to its aesthetic appeal and protection from weather. Siding replacement with the right kind of premium exterior siding can increase your home's value immediately.
If you think it's time to replace siding in your home, trust Builders Service Company to do an excellent job. Our unmatched exterior home improvement services always make sure your home gets the best look with the right replace siding solution!
Vinyl siding replacement Maple Valley, WA area is a wonderful choice to increase your curb appeal. Not only that, vinyl siding is
Durable
Cost-effective
Easy to maintain
Energy efficient
Additionally, unlike traditional residential siding materials like wood, vinyl siding is not prone to rot or damage by insects.
Replace Siding Maple Valley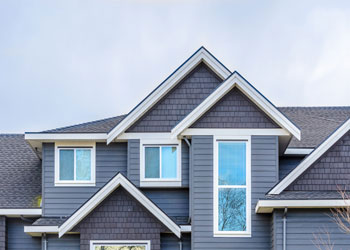 Aging siding can not only be an eyesore but allows weather elements to slowly make way into your home resulting in damage. Siding replacement allows you to enhance the outdoor aesthetics and repair any structural damage which may be invisible otherwise.
We are a family-owned residential siding contractor providing siding installation services to Maple Valley area resident since 1974. We are trusted for our
Accuracy and workmanship
Excellent customer services
Unmatched quality standards
When you need to replace siding in your Maple Valley home, call us to see our top-notch residential siding product offerings.
Residential Siding Maple Valley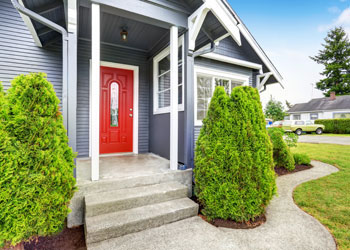 It is natural for residential siding in Maple Valley area to fade, crack and look dirty as it ages. If you think your siding is no longer looking vibrant and beautiful as it used to, maybe it's time to replace siding. Vinyl siding is so easy to maintain.
Just wash with water to clean, yes it's as easy as that! We offer premium vinyl siding in a variety of colors, finishes, and textures. That means you can coordinate the siding replacement with your home's architectural style, color, and personal taste. Replace siding in your home to
Increase beauty
Enhance value
Protect the home interior
We can not only help you with your siding replacement needs but also window replacement, roofing work, deck building and more.
For siding replacement in Maple Valley area by Builders Service Company call (425) 533-9334. Replace siding in your home with premium vinyl residential siding products. Ask about our $900 instant rebate!